You have three important privacy options to consider for your Timetastic account, we'll look at what each one does here 🕵🏻 🔐
All three are in SETTINGS > GENERAL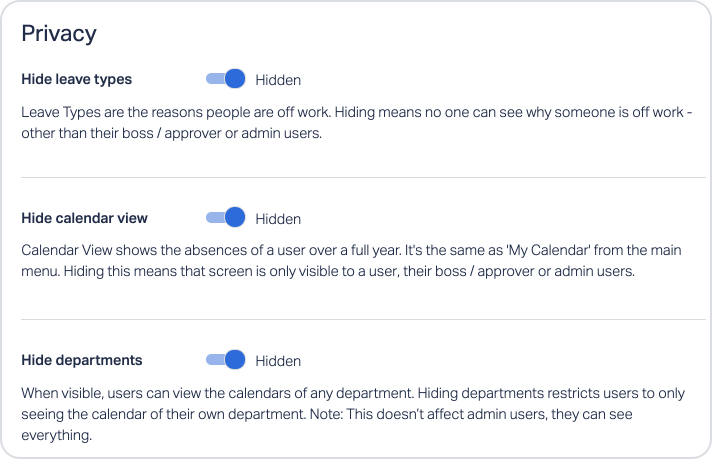 1. Hide leave types
Use this if you don't want to share the reasons people are off work across your full workforce. Users will be able to see their co-workers are off, but importantly, they won't know why they are off.
So for example, you can't see if someone is off on annual leave, sickness, doctors appointments, or view any attachments.
Department bosses can still see the information, and it doesn't affect what admin users can see.
Here's what you see with leave types visible: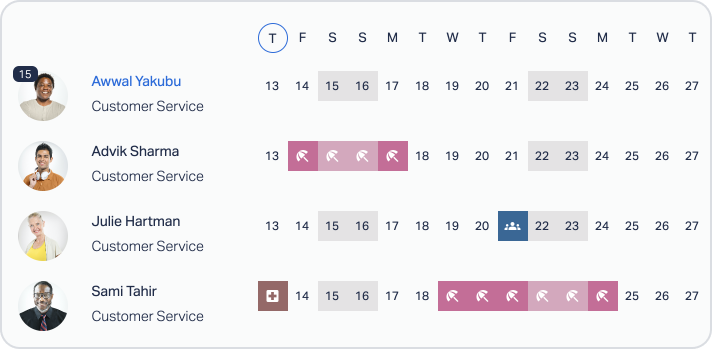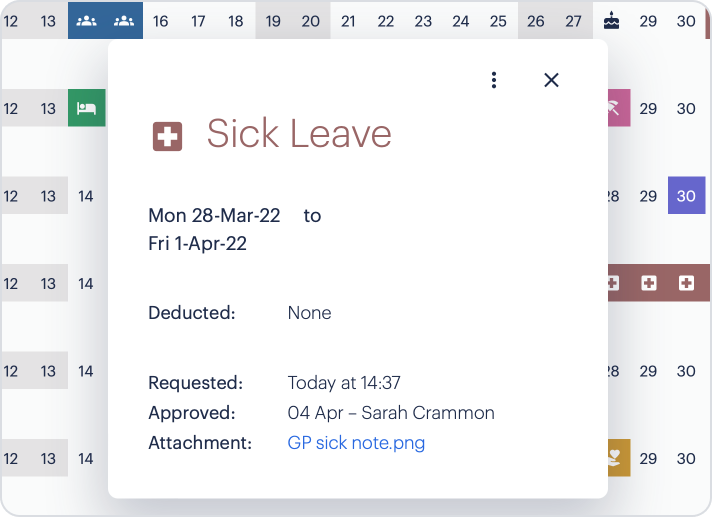 And now with the leave type details hidden: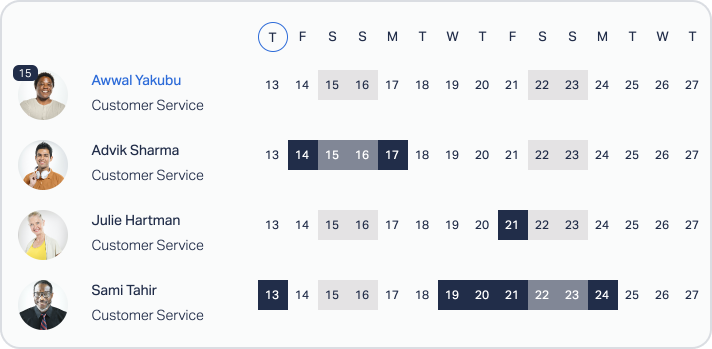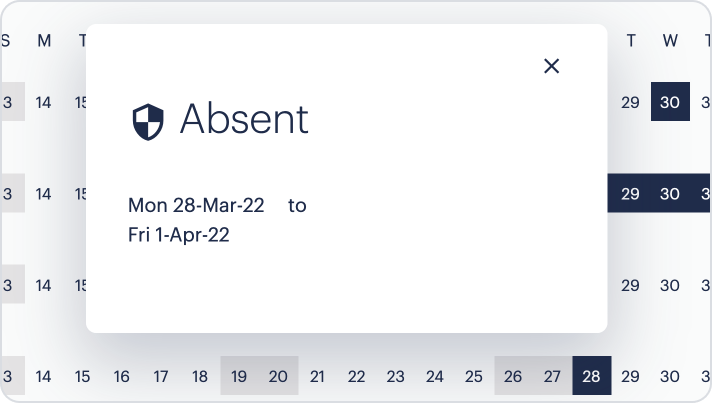 Note: The information fed into Slack, Microsoft Teams, and external calendars via the ical feeds, will also align with your privacy settings.
2. Hide calendar view
Next level of privacy is restricting who can see the full calendar of each user.
Normally anyone can click a name on the Wallchart and take a look at someone's annual calendar.
You can restrict this view to just the user concerned, their approver, and any admin users.
Sure, people can still see their co-workers are off through the Wallchart view, but they won't get that complete annual picture.
Here's a few comparative screen shots, you can see the names are clickable on the first image: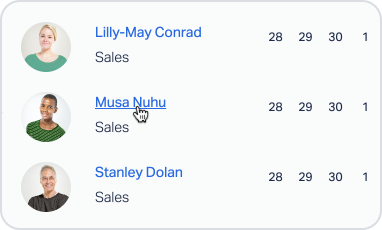 And now they're not.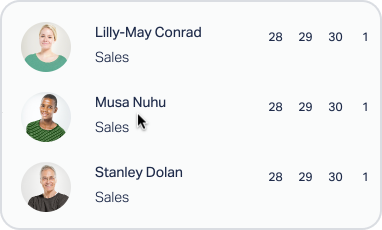 3. Hide departments
Use this setting to restrict the options available in the drop down selector at the top left of the Wallchart. So users can only look at the calendar for own department:
Here's what they can see by default - note the departments we've highlighted in the box.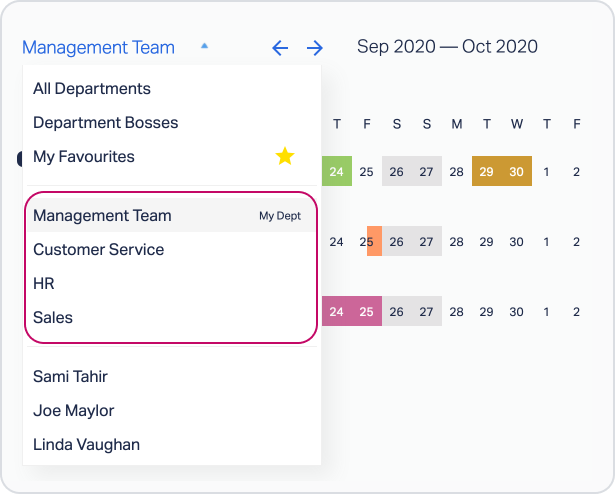 And this is what they see after - the ability to select another department has gone.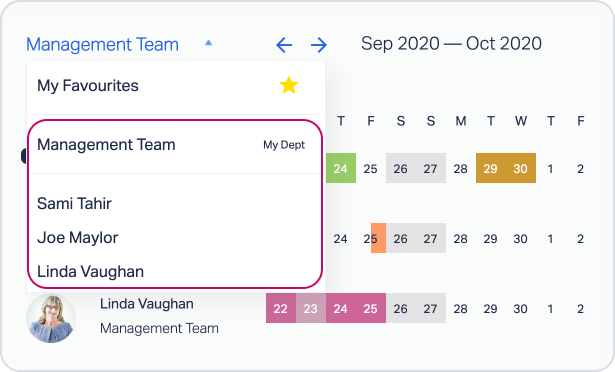 Note: Calendar feeds are also affected, so that users will no longer have access to the 'Full Organisation' option.