Sign-in logs give you information about the sign-in activities on your account. This security feature lets you view your own logs, or if you're an administrator, details on all users in the organisation.
1. To view your own sign-in logs
Click your profile image at the top right in Timetastic, then 'My preferences' from the drop down.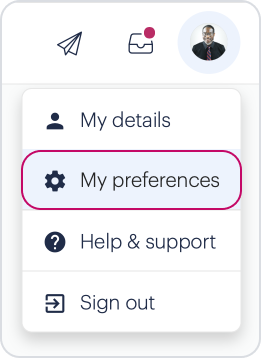 From the left hand menu, select 'Sign-in logs' to see a record of your Timetastic sign-in activity.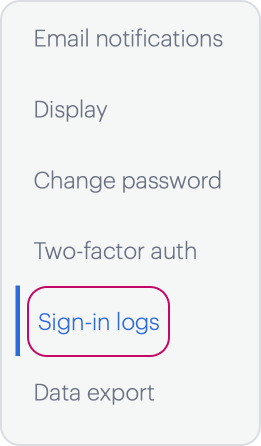 Historical log-in records are shown.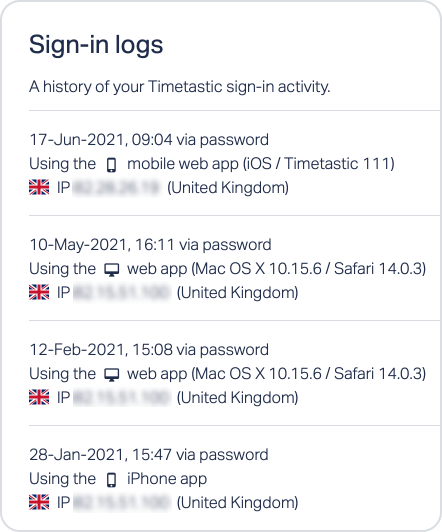 2. To view your full organisation's sign-in logs
Head to SETTINGS > SECURITY.
The sign-in logs are listed; details include the user's name, their department, date and time of sign-in, sign in method, app or computer/browser information, IP address and country.