Add or remove account ownership
Need to give someone account ownership status? Any existing admin user can give or take away account owner privileges on your account.
Making someone an account owner
To make someone an account owner, they need to be an admin user.
Click USERS from the main menu, and use the options menu on the right hand side of each employee to add admin status.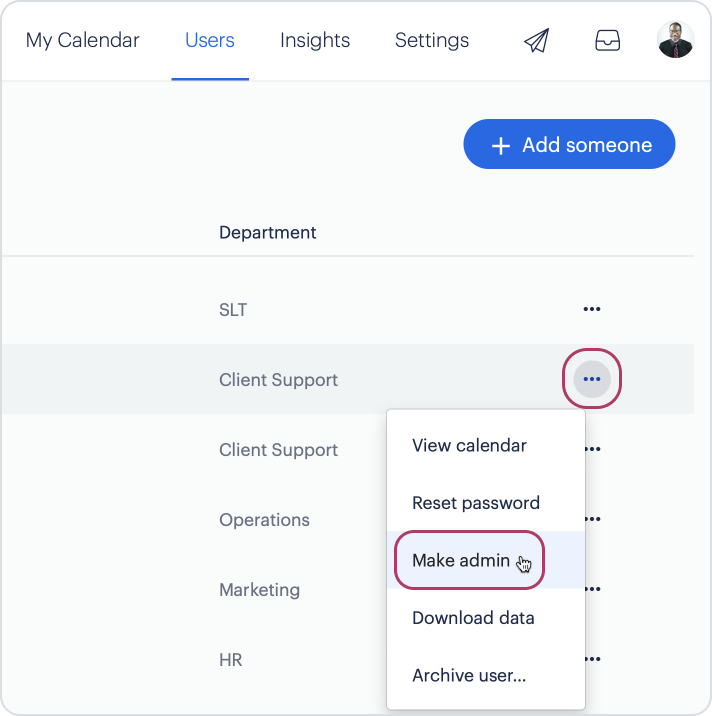 The 'Make admin' option is only available for users with a registered email address.
Once the user is an admin, just click the same options menu to add account owner status.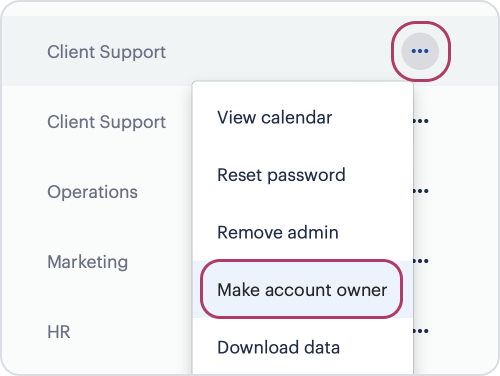 You can easily see your account owners on your Users page as they are circled in green with a tick icon: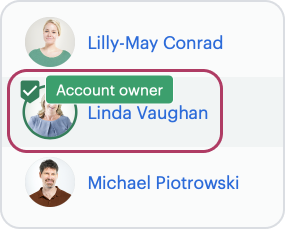 Companies on the Business plan have one account owner and
Pro accounts
can have up to three.
Removing an account owner
It's the exact opposite, head over to the same place and you'll see the option changes to 'Remove account owner'.