Leave years: setting and updating your start/finish dates
Timetastic supports different leave years within a single company account, so each of your employees can have a different leave year end.
Setting a user's leave year
When you add a new user individually, you'll enter the month their leave year starts, like this: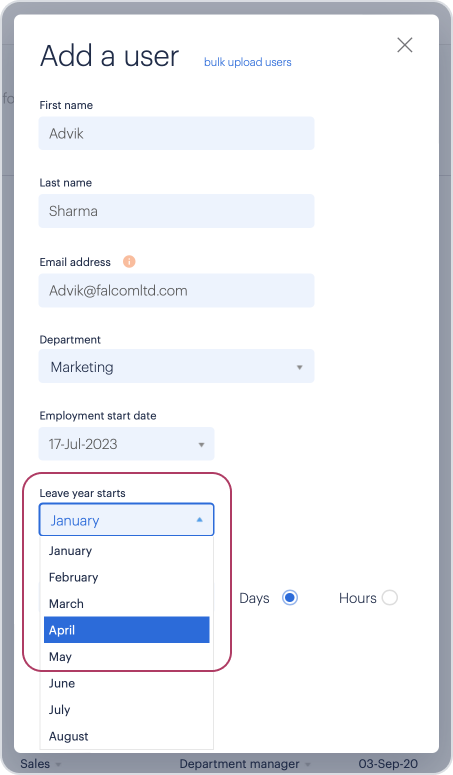 If you're uploading users in bulk, their leave year start date is based on the most common leave year date for your organisation, and then you can change it after the upload (see below 'changing a user's leave year).
Changing user's leave years
It is possible to change the leave year for your employees.
Proceed with caution:
A user's leave year end is the base date for all calculations in Timetastic, to change it we need a clean slate i.e. we have to delete
all
time off booked for that employee in Timetastic. There's no way around this sorry, so we strongly suggest you take a
backup of your data
before you proceed.
To change the leave year, head to your USERS page.
Select the employee(s) by ticking the boxes to the left of their profile photo.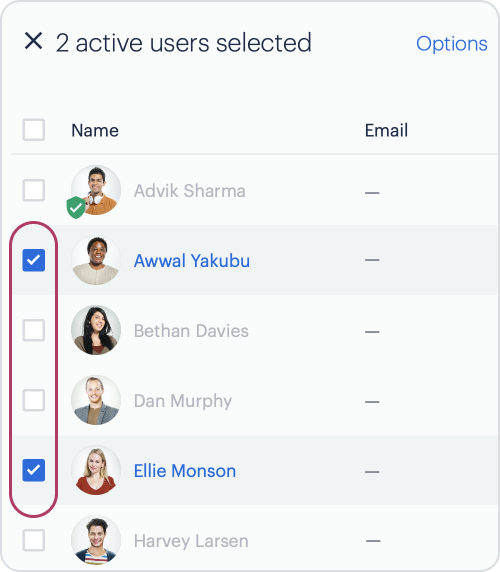 From the 'Options' drop down click 'Change leave year'.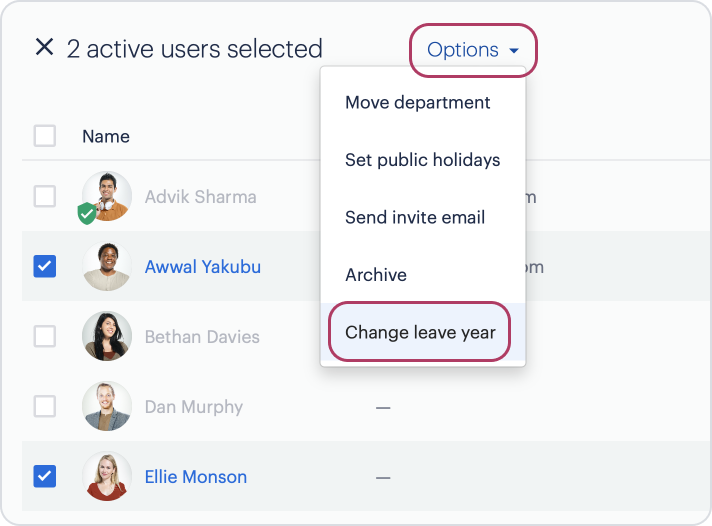 Select the new leave year start date from the drop down then click 'Change leave year'.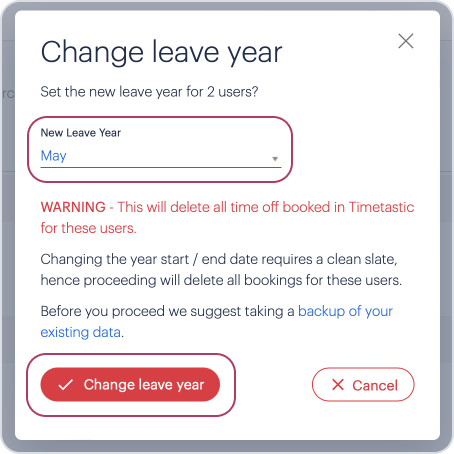 With this being a big change, Timetastic asks for confirmation that you want to go ahead. Click 'Yes, definitely' to complete the process.