Setting different types of leave
Timetastic can deal with as many different types of leave as you need. It comes preloaded with these seven:
Holiday
Unpaid Leave
Sick Leave
Maternity
Paternity
Meeting
Compassionate
You can add more if you need. From the main menu select:
SETTINGS > LEAVE TYPES
Click '+ New leave type' to create additional leave types.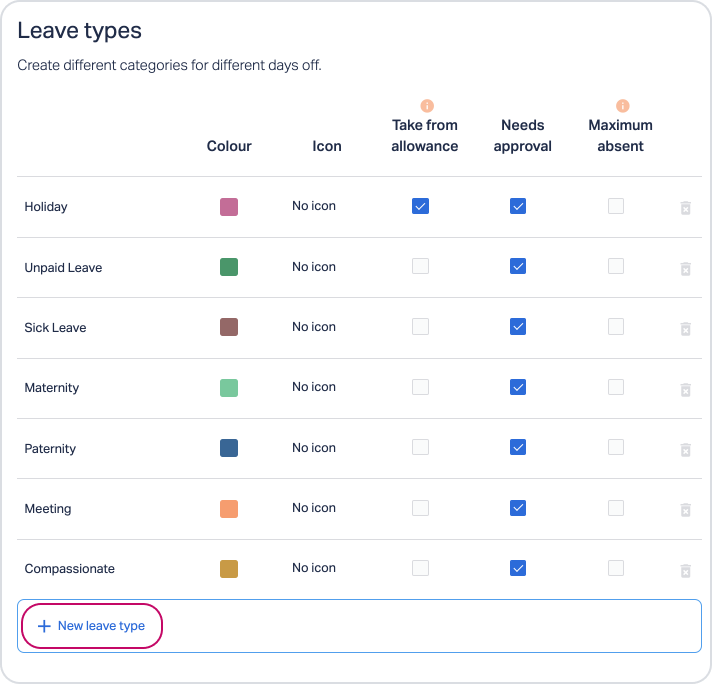 Select if they should deduct from the employees annual allowance, need approval or should be included in maximum absent.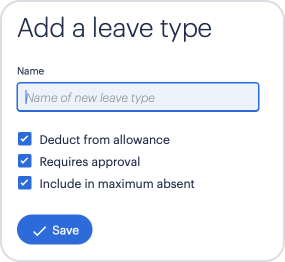 You can customise the colours shown on the Wallchart for that particular type of leave.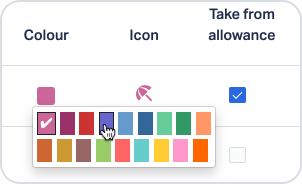 Icons are also available for each leave type, making it easier to understand the Wallchart and Calendar at a glance.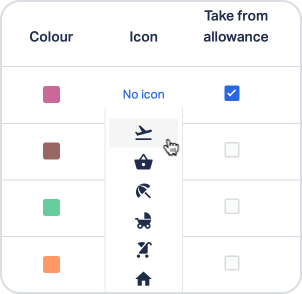 Maximum Absent
If you've got maximum absent enabled for a department (see: Maximum absent - maintaining minimum staffing levels ), the checkbox against a leave type will include or exclude it from that check.