Using the iCal feeds you can show Timetastic in your normal calendar,  you have 3 calendar options available:
Your calendar
Your department
Your entire company
You can sync Timetastic directly with any calendar which supports ical (which is most) but if you don't know then we suggest contacting their support to ask.
Note: We also have specific instructions for Google Calendar and Office 365.
 To setup the feed select 'Calendar Feeds' from the top right drop down menu as below: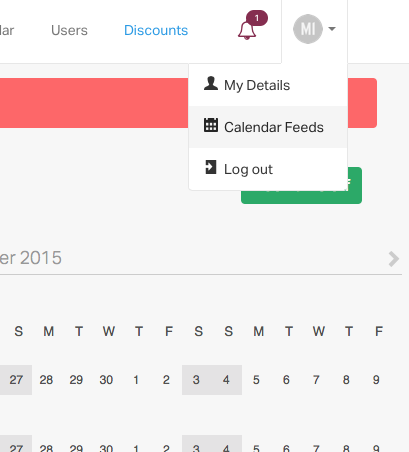 You will land on the page where you choose which calendar to sync as below:

In most cases you'll find that clicking the link 'subscribe to feed' will open your normal calendar app (e.g. Outlook) and it's just a matter of clicking to accept.
In the event that your calendar doesn't open you may have to setup the calendar feed manually.
To get the feed address simply right click 'subscribe to calendar' and select 'copy link' - as below: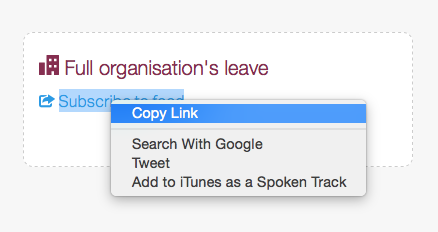 You will then have to follow guidance from your specific calendar application.