Calendar Integration: Outlook & Office 365
If you want to see your Timetastic bookings in Outlook then you can use this integration to keep the two services in sync.
This is different from the iCal feeds because new calendar events are instantly pushed by Timetastic into your calendar rather than a new calendar being created and waiting for Outlook to request an update.
Compared to ical feeds you'll see bookings appear pretty much instantly and far more reliably using this proper calendar integration.
Getting started
On a desktop head to 'My Calendar' and click 'Calendar Integrations'.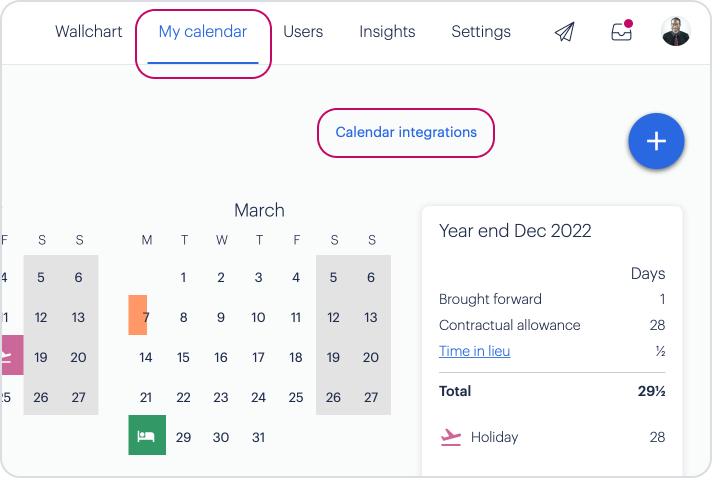 Click 'Connect' next to the service you want to connect to, in this case Outlook.

A pop up will outline how the integration works. Click 'Connect to Outlook.com'.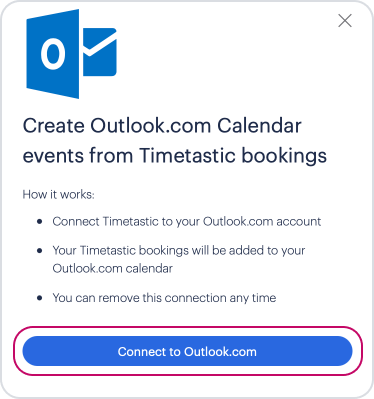 If you're not already logged into your Microsoft account, you'll be prompted to log in - note that you're logging into your Microsoft account, not your Timetastic account.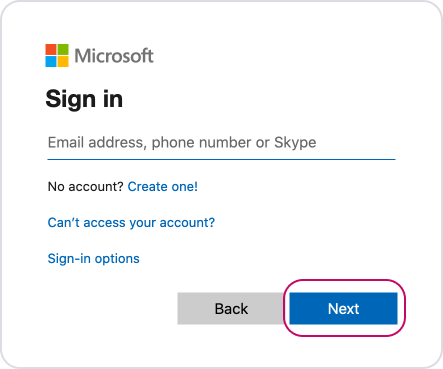 Once you've authenticated with Microsoft you'll be returned to Timetastic with the following message: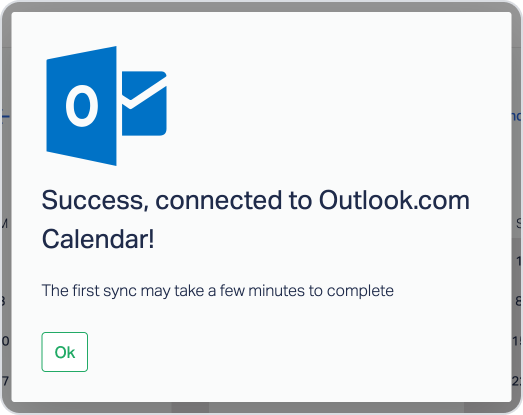 Outlook will now be updated with all your existing Timetastic bookings. This initial sync may make take a few minutes, after which new bookings should appear pretty much instantly.
On the mobile app
On your mobile, click your profile image in the top right corner.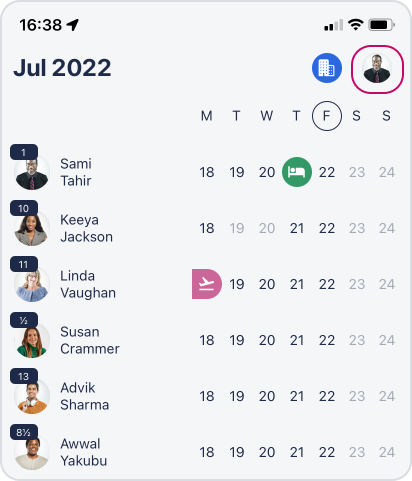 Select 'Calendar integrations' from your menu and follow the same steps as outlined above.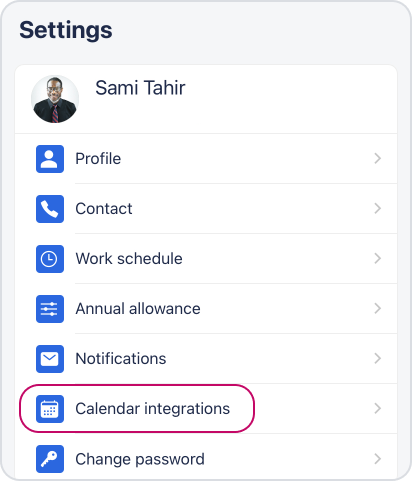 Editing and deleting events
It's worth noting that if you move or delete a holiday in Outlook, Timetastic won't know about this change and won't be able to synchronise that holiday. The sync is one way from Timetastic to Outlook, so any changes made in Outlook won't be reflected back to Timetastic.
If you need to change a booking then head into Timetastic, make the changes, and they'll be pushed through to Outlook.
Leave types
By default, your Timetastic bookings will show as 'Busy' in your Outlook calendar. Leave types can be edited to show as 'Available' if preferred. Here's our guide on how administrators can update the setting within Timetastic: Setting different types of leave
Disconnecting Outlook from Timetastic
If you ever need to remove the connection just head to 'My Calendar' in Timetastic and click 'Calendar integrations' again: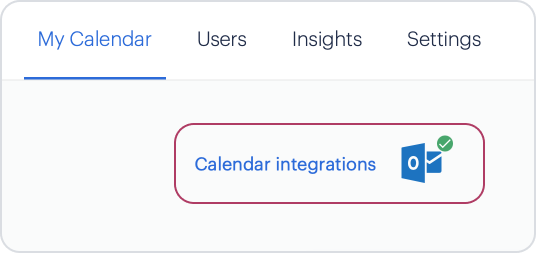 Click the trash can icon next to your Outlook integration:

Timetastic will delete all the bookings that were synchronised and will stop adding more events from this point onwards. The removal process can take a few minutes and you won't be able to reconnect until it's finished.