Users: delete / archive / removing
When someone leaves your organisation you can archive them (which retains their record) and then delete them (which completely removes all trace).
Archiving
Head to USERS on the main menu.

Click the employee's name then find the 'Archive User' link as follows: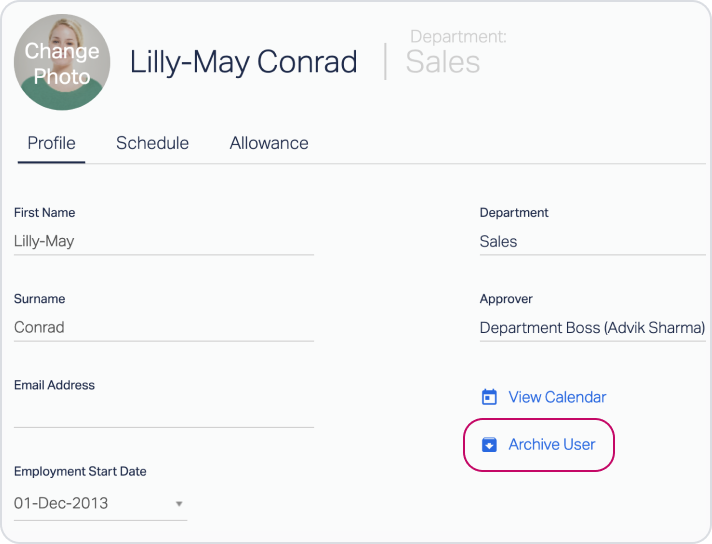 When you archive a user you'll be asked for an 'End Date' for record keeping purposes.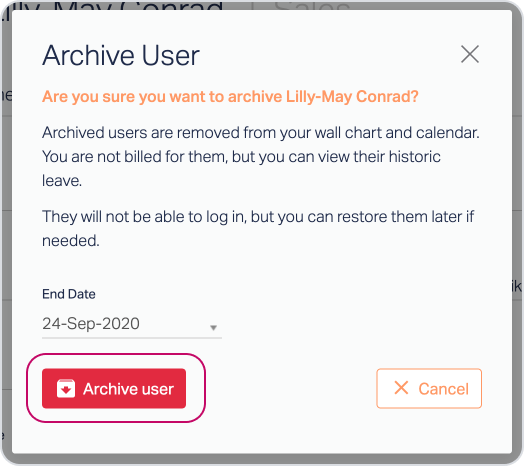 Once archived the user/employee will no longer be able to access Timetastic, their leave data is however retained for your records and can be viewed again by clicking on the 'Archived' link at the top of the USERS page.

Deleting
If you want to completely delete their record you'll need to first locate them in your USERS list by selecting the 'Archived' link at the top left.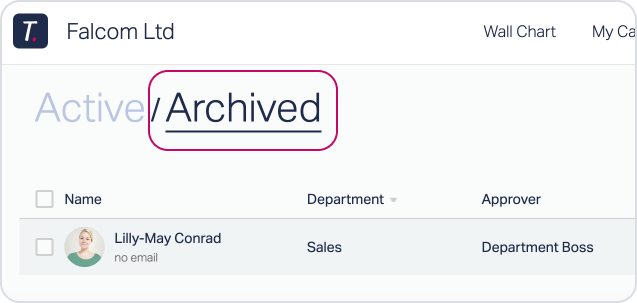 Select the user and you'll notice the 'Archive User' is replaced by 'Permanently Delete User'.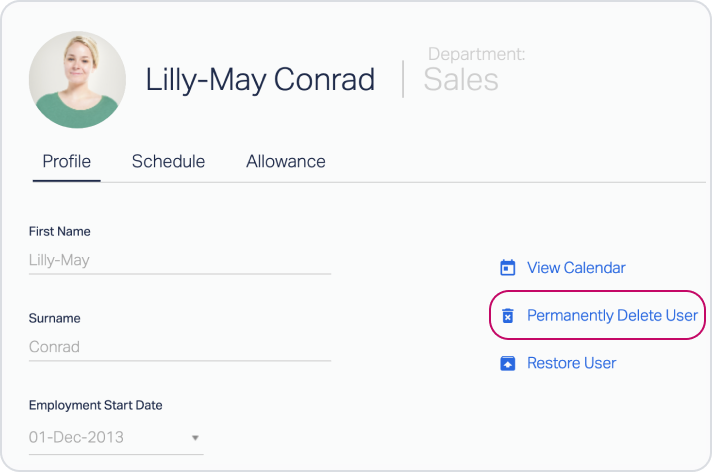 Click 'Delete User' to go ahead with the removal. All data will be deleted for this user.