Setting your users working schedule
Each user in Timetastic can have a fixed work schedule or multiple work schedules. This schedule determines the working days used for deductions.
When you sign into Timetastic for the first time, your users will have a Monday to Friday work schedule with the morning set at 09:00 to 12:00 and the afternoon set from 13:00 to 17:00.
Note: If you want a booking to deduct a full day from someone's allowance then you must split their working time between AM and PM, so that Timetastic knows they work a full day.
To edit a user's work schedule select:
USERS > [Click name of the user concerned] > SCHEDULE
Check the boxes to reflect whether they work mornings and/or afternoons.
And set the from and to times.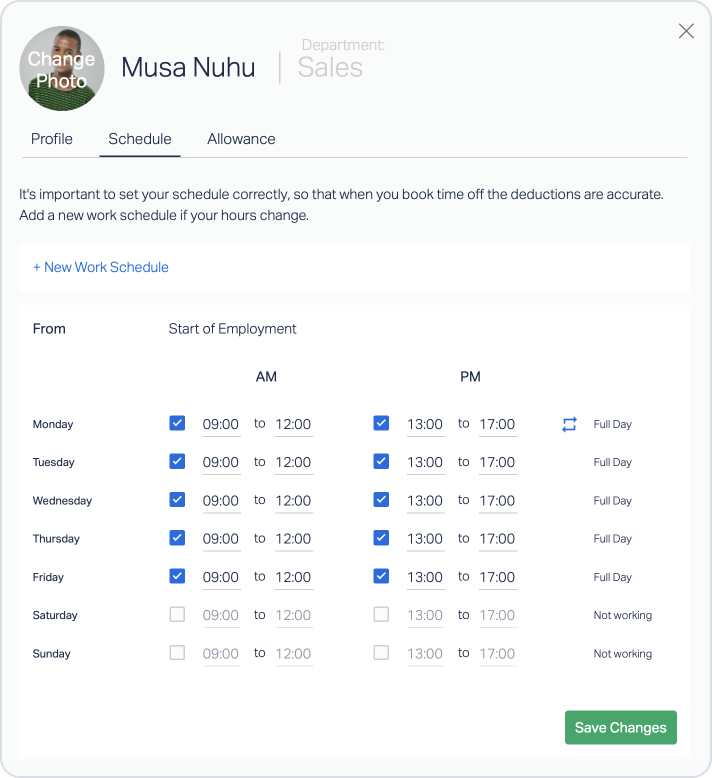 You can also set a new work schedule with an effective date, allowing you to create more flexible patterns for shift workers, rotating work patterns or just a change to a user's hours.
Click '+ New Work Schedule' to create a new schedule and set the effective date.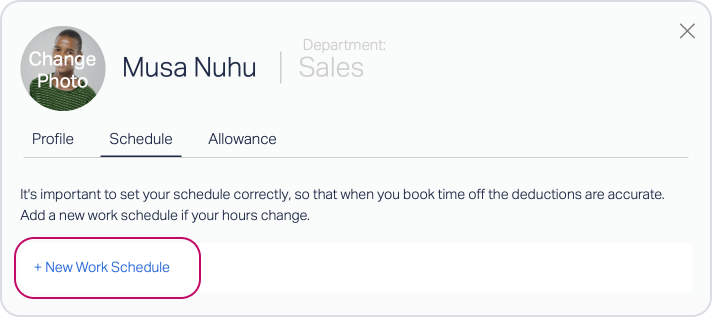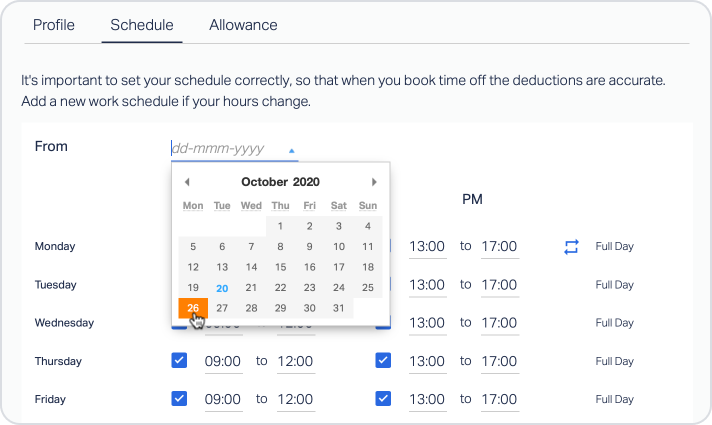 The Wallchart and Calendar will reflect the work schedule once you've saved it. You can also see a summary of the working schedules which can be viewed or edited if needed.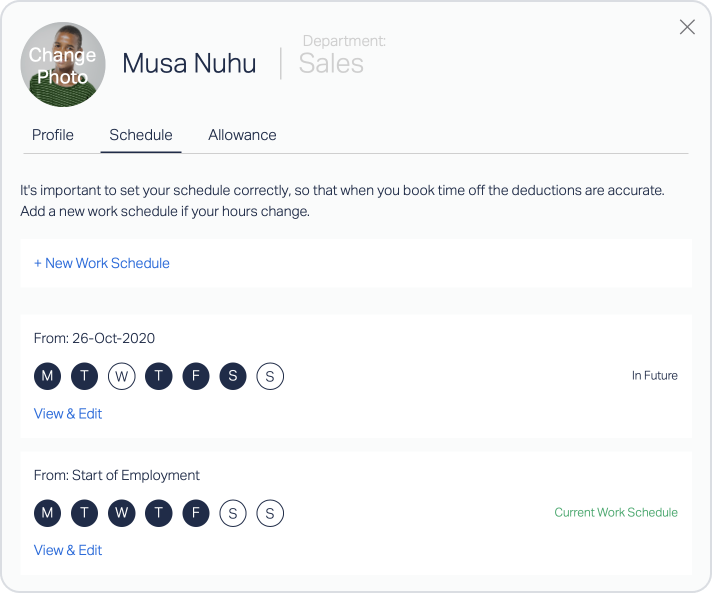 There's a video guide to creating work schedules here:
Leave bookings calculate their deduction based on the currently active working schedule. Changes to a work schedule do not affect leave that has already been booked. To get existing bookings to recalculate, they have to be deleted and re-booked.