Restoring users/ unarchive
Just as you can archive a user, any admin user on your account can also restore them, as follows:
Select USERS from the main menu.

Click 'Archived' at the top left.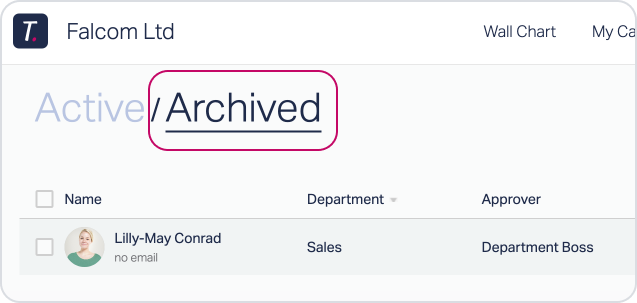 Then search and click on the name of the user you want to restore.
In here you will find a link to restore them.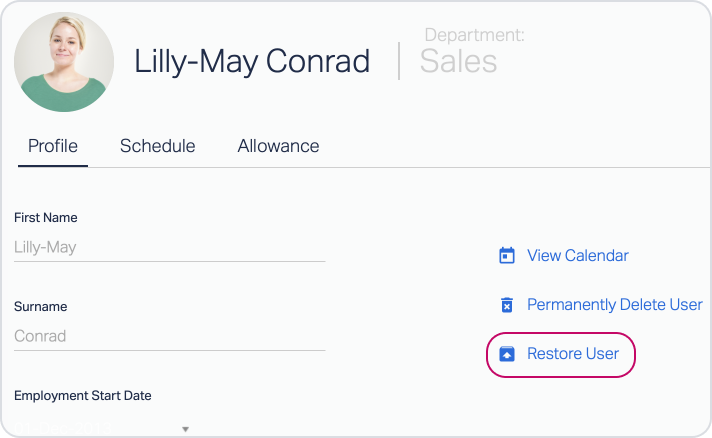 Once restored, the user will appear under your active list of users again.