Setting Your Users Working Schedule
Each user in Timetastic has their own Work Schedule.  This schedule is used to determine the deductions from a user's allowance when they book time off.
When you sign into Timetastic for the first time, your users will have a Monday to Friday work schedule with the morning set at 09:00 to 12:00 and the afternoon set from 13:00 to 17:00.
To edit a user's work schedule select:
USERS > [Click name of the user concerned] > WORK SCHEDULE
Check the boxes to reflect is they work Mornings and/or Afternoons.
And set the From and To times.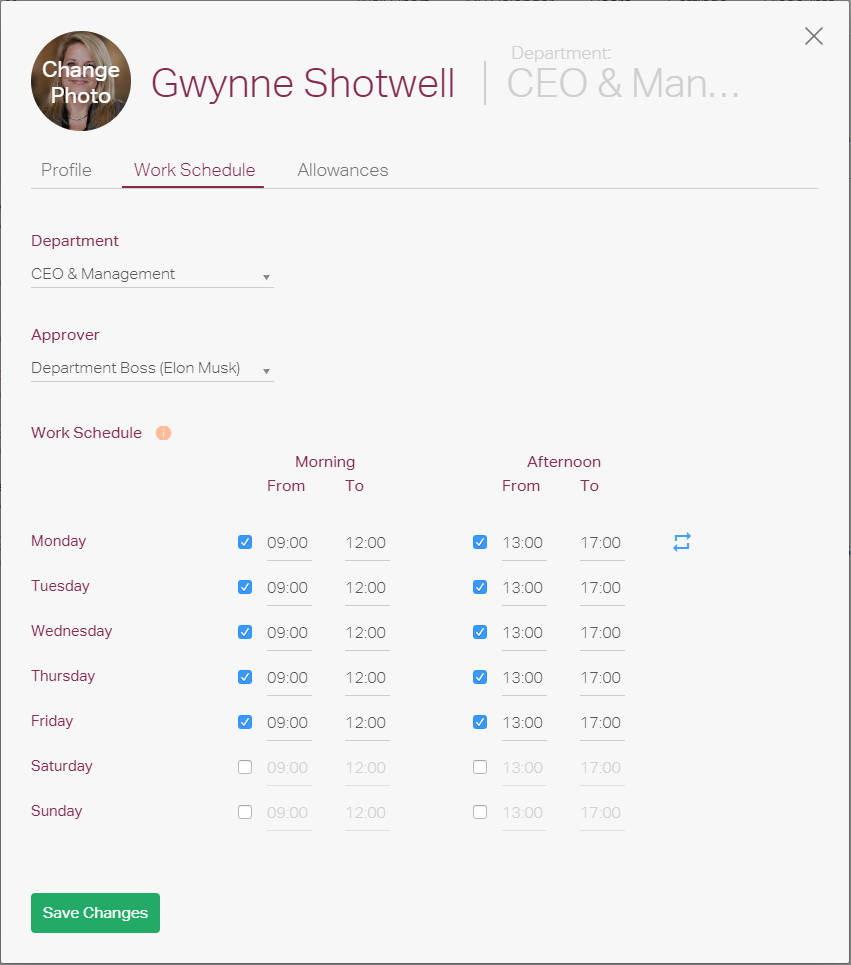 If you need to edit more than one user at a time, you can bulk edit work schedules by Multi Selecting users in the Users table 
Leave bookings calculate their deduction based on the currently set working schedule. Changes to a work schedule do not affect leave that has already been booked.  To get existing bookings to recalculate, they have to be deleted and re-booked.