Adding users can be done individually or in bulk.
Admin level users and Department Bosses are the ones who can add users to their teams on Timetastic.  If you don't see a Users menu, you're not able to add users.
Bulk Upload:
Adding users in bulk can be done from an excel spreadsheet - we have an article on uploading in bulk here.
One by One:
Adding users individually is done from the USERS menu.
Once in the users menu, click the '+' action button at the bottom right of the page, to arrive at there Add a User screen as below: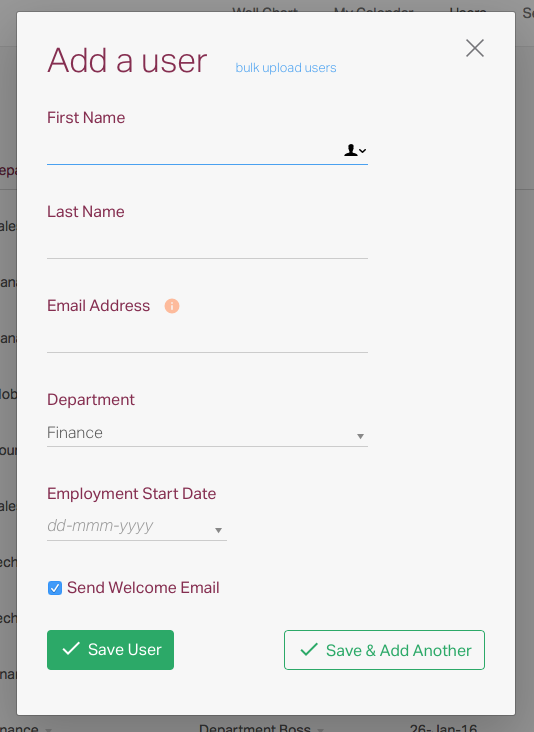 When adding a user this way you'll be asked for an Employment Start Date. When an employee starts part way through a year, this start date is used to calculate a pro-rata allowance for the remaining part of the year, based on the default allowance for the department.
The pro-rata value can be over ridden if necessary after you have completed the process.