You can add Time in Lieu (aka TOIL) to employees allowances for the current year, usually to recognise additional working.
In Timetastic TOIL awarded is added to a users annual allowance - from which the user can then book time off as normal i.e. TOIL is not a separate pot from which TOIL bookings will deduct - it's additional allowance that any time off booking can deduct from.
You can add in days/ half days for anyone with an allowance stated in days. Or for someone on an hourly allowance you can add blocks as small as a quarter of an hour.
Adding Time in Lieu
Time in Lieu is added by an Admin User or Department Boss navigating to the employees calendar as follows:
From the WALL CHART > select the user concerned and you'll see their calendar - with the summary on the right hand side: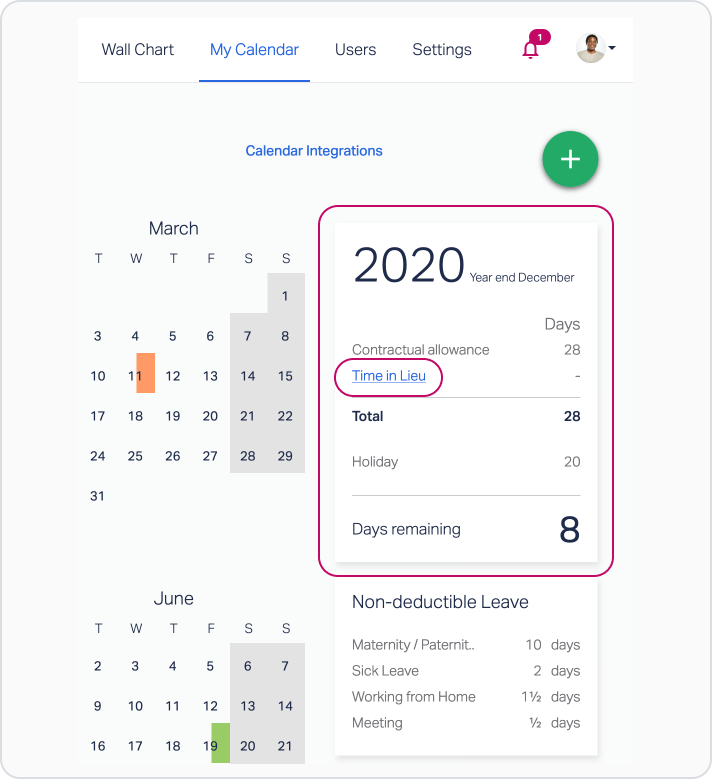 Just click the link "Time in Lieu" to bring up the dialogue box to add the additional allowance.
When adding Time in Lieu you have the opportunity to record a note against it too: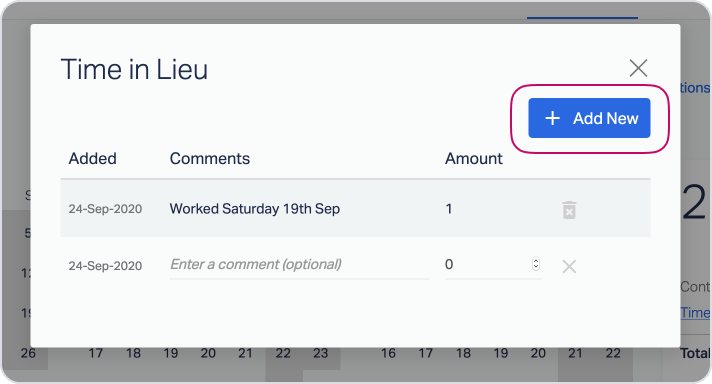 Tip
Use the comment field to state why you are adding TOIL. The comment appears in reports and is helpful if you have to review at a later date.