Deleting/ Cancel/ Removing Leave
You can delete/ cancel/ remove leave according to the following rules:
1. Future Leave (anything tomorrow and beyond).
Any employee can cancel their future leave, just left click the appropriate booking in your calendar and you'll get a dialogue box with all the details of that absence:
In the top right you'll see the 3 dots for 'More actions'.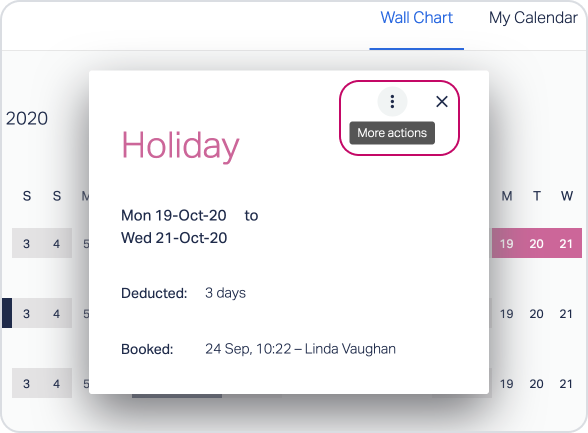 Note: If you can't see the 'More actions' link then you are looking at an absence either for today or in the past - you'll need your boss or admin user to cancel this - see 2. below.
Click that to bring up the option to cancel.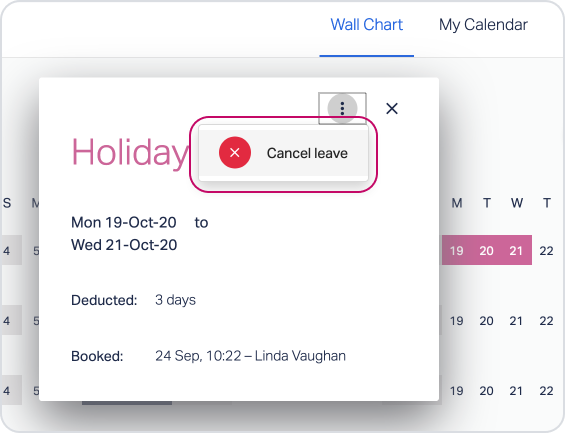 Once leave has been cancelled, the employee's approver will be notified of this by email.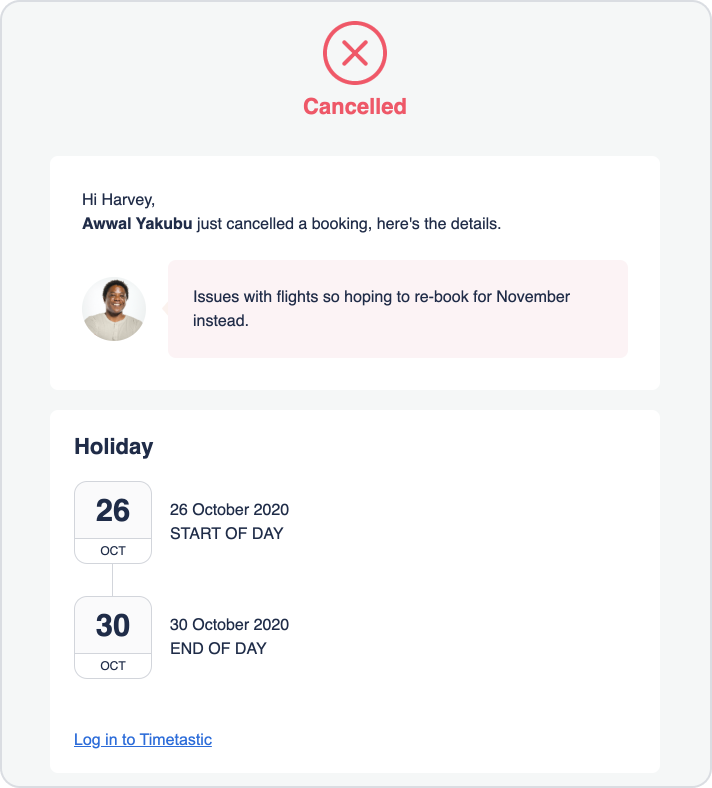 2. Historical Leave (today and prior).
This must be cancelled by either your Department Boss or nominated Approver, or an Admin User.
The process is identical to the above, find the employee and date on the wall chart, left click to see the full details and the option for 'More actions' is in the top right.