The Wall Chart is your online representation of the old fashioned wall planner.
When you view it you can see your department and quickly visualise who is off when and if there are any particular clashes.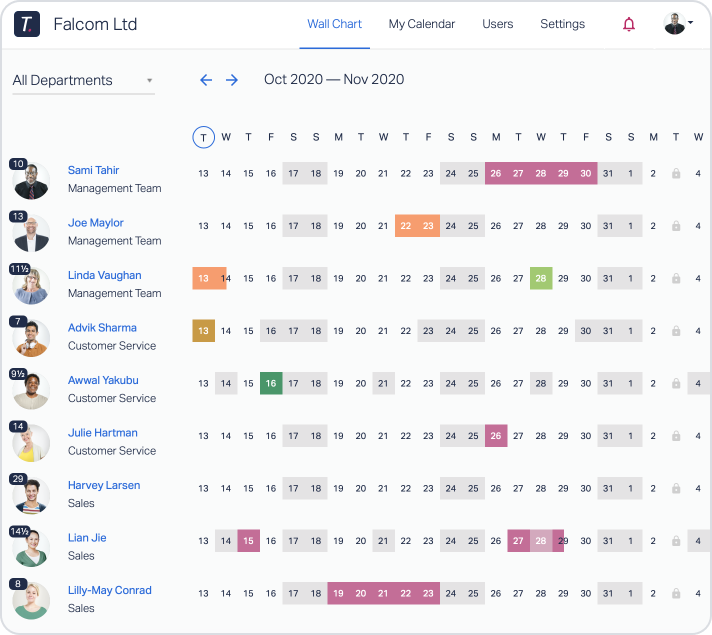 Left and right navigation allow you to run backward and forward through the months of the year.
To book a day off simply left click the relevant day and you'll be presented with a pre-populated booking form.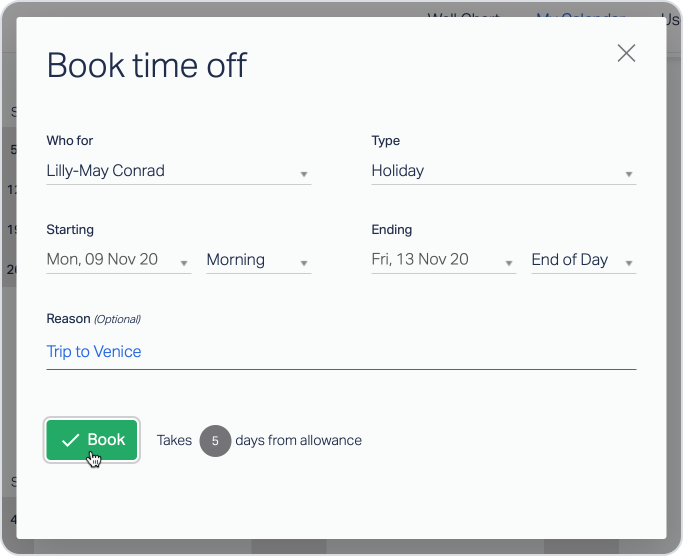 Your Calendar is an annual representation of your holidays. By seeing your entire year on a single screen you can plan your own time off better, perhaps noting when you've not got any leave booked for significant periods, or reviewing at the end of the year to see where it all went.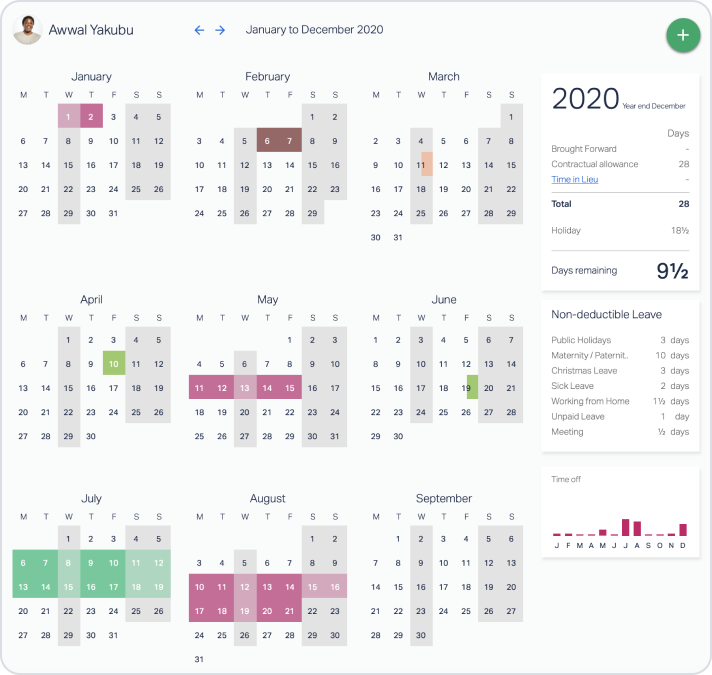 Again, clicking on the calendar will bring up the pre-populated booking form.