If you need to maintain minimum staffing levels, you can use Timetastic's Maximum absent function to set the number of people that can be off at the same time in a given department.
Setting the Maximum absent is a function within Department settings.
Head to SETTINGS > DEPARTMENTS
Select the number of users allowed off in the same period from the drop down against each department: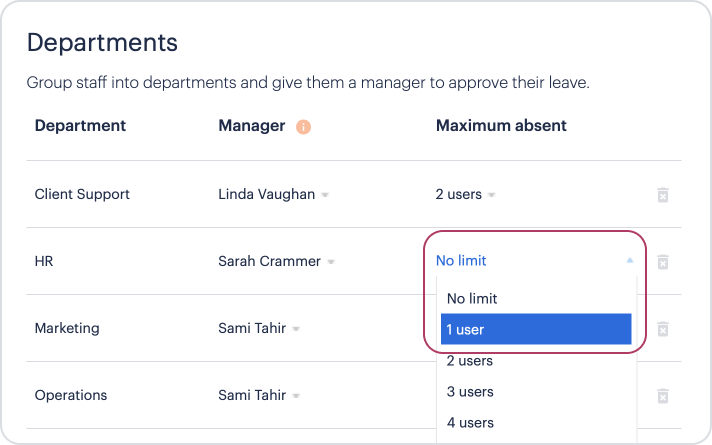 How it works
Setting maximum absent will limit the number of users who can book time off in the same period, within that department.
When booking, users will get a message if the limit is exceeded, that they can't make the request.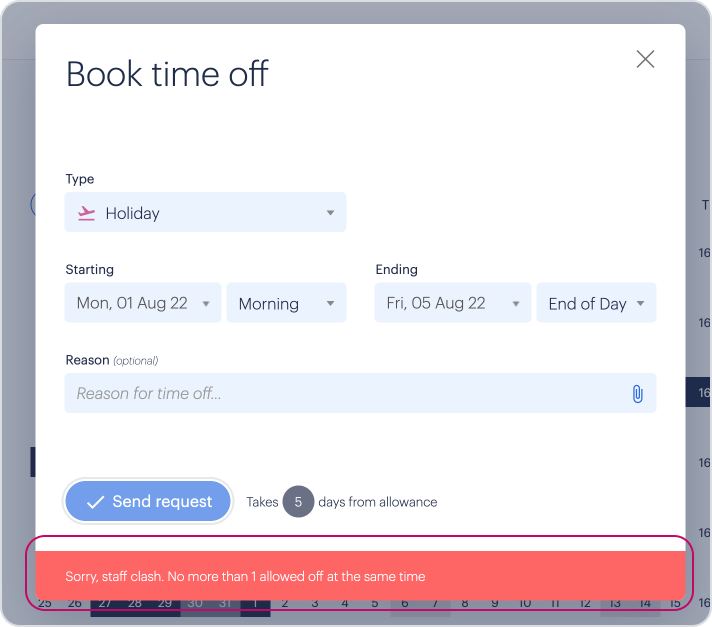 Include or exclude specific leave types
In SETTINGS > LEAVE TYPES (see: Setting different types of leave) you can include or exclude specific leave types from the maximum absent checks: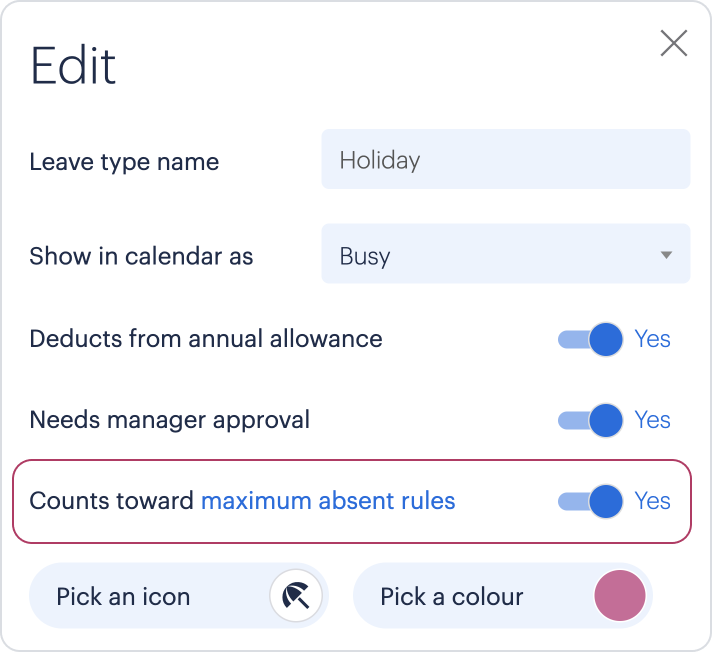 Overriding maximum absent
Of course on occasions you may want to allow time off which exceeds the threshold. This can be done by either the user's manager or an admin booking in the time off on behalf of the employee.
When they make the request on behalf of the relevant employee, they'll get a warning message, but unlike when the employee tried to book, they can override the warning by clicking 'Confirm'.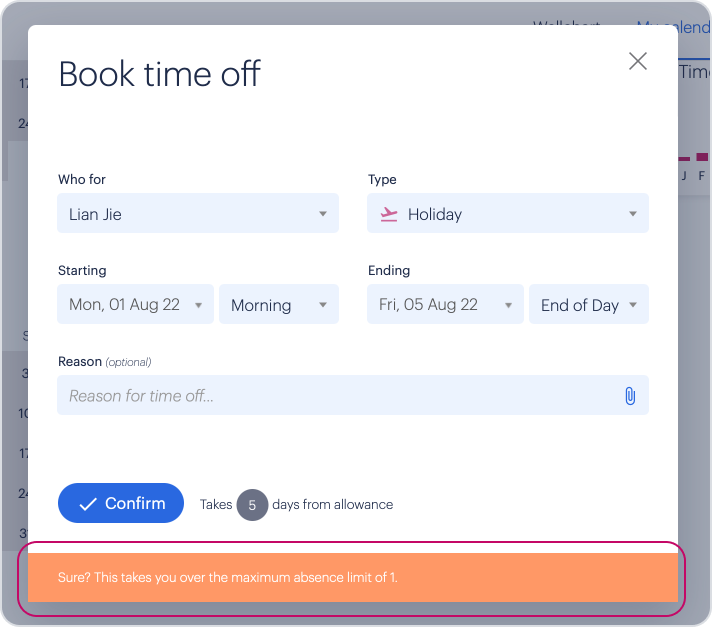 Additional restrictions - locked dates
If Maximum absent doesn't do exactly what you need, look at Locked dates to set specific dates/ periods of time that users, departments or even the whole company can't take off.