Setting different types of leave
Timetastic can deal with as many different types of leave as you need. It comes preloaded with these seven:
Holiday
Unpaid Leave
Sick Leave
Maternity
Paternity
Meeting
Compassionate
You can add, edit or delete leave types by heading:
SETTINGS > LEAVE TYPES.
Adding a leave type
Click '+ Add a new leave type'.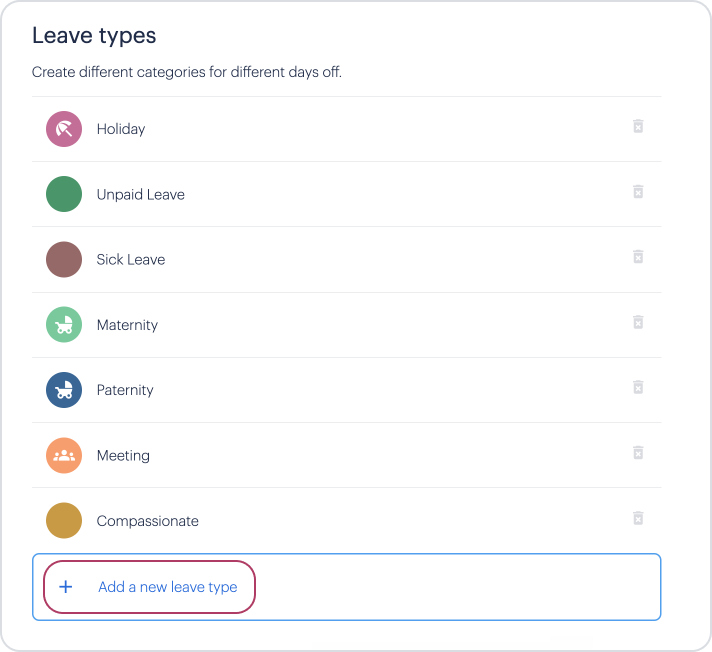 Enter the leave type name and select from the drop down whether it should show as busy or available in your calendar integrations.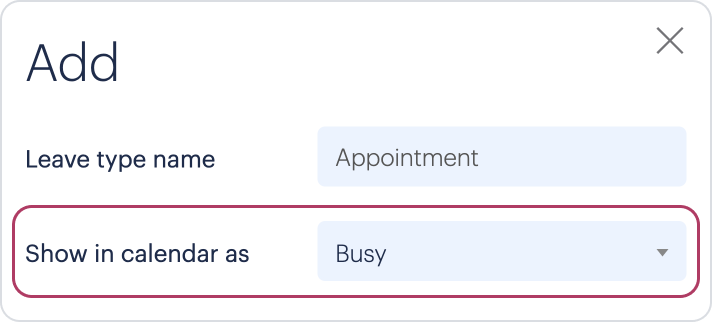 There's also options for whether the leave should deduct from an employees annual allowance, need approval or should be included in a department's maximum absent.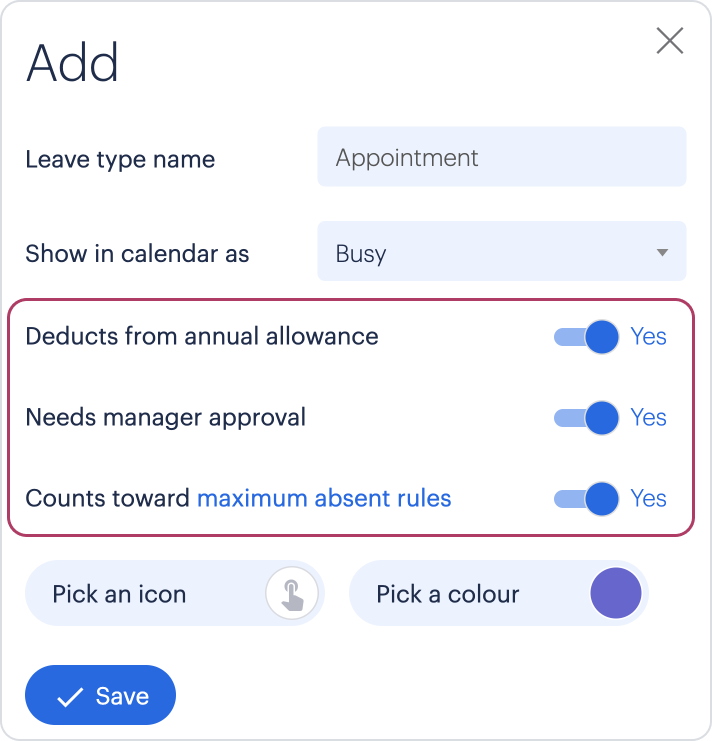 You can customise the icon and colour shown for the leave type, making it easier to understand your Wallchart and Calendar at a glance.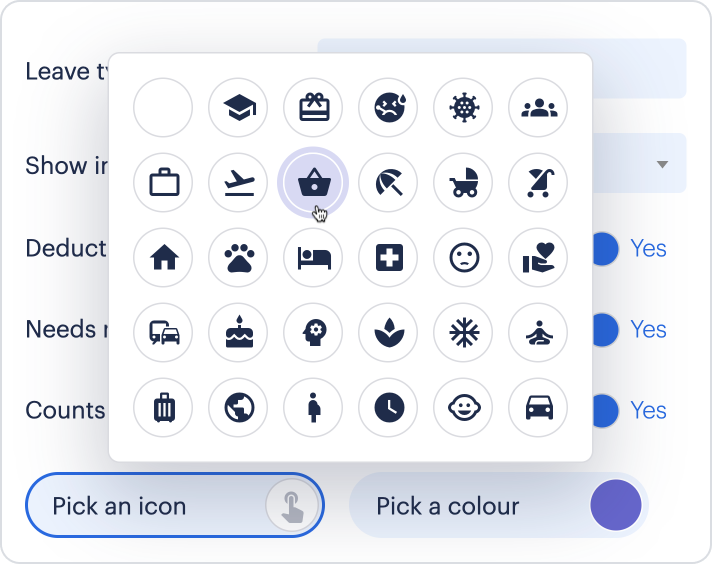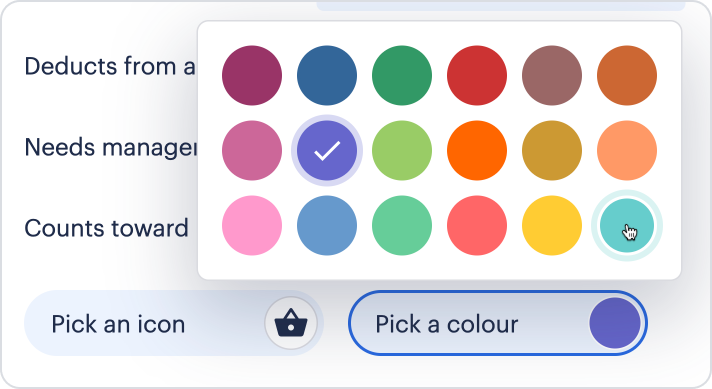 Editing
Clicking on a leave type to open the editing options.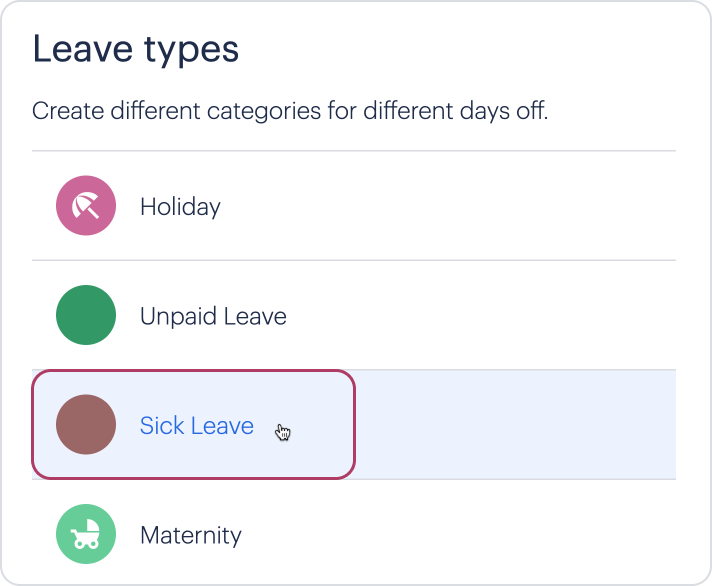 Update the settings as needed and click 'Save'.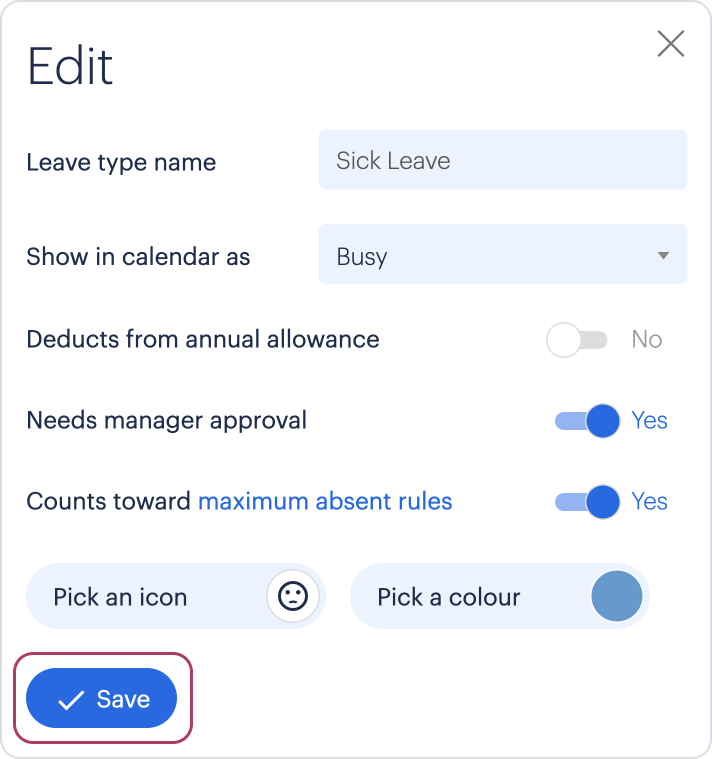 Deleting
Click on the 'x' next to the leave type you'd like to delete.

Deleting a leave type does not alter or remove any historical bookings or data on your account, however users won't be able to book any more against that leave type.
Maximum Absent
If you've got maximum absent enabled for a department (see: Maximum absent - maintaining minimum staffing levels ), the checkbox against a leave type will include or exclude it from that check.