Import/ bulk upload of users
When you have more than a handful of employees, creating them one at a time on Timetastic would be too time consuming. It's in this instance you'll want to import them using the bulk upload tool.
By creating an Excel spreadsheet of your employees you can upload them to Timetastic all in one go.
Set each employee out in Excel in the columns as below:
A. First name
B. Last/ Surname
C. Email address (optional)
D. Department (optional)
E. Employment Start Date (optional)
F. Leave Allowance (optional)
G. Date of Birth (optional)
Notes:
You don't need any header rows.

Check your date formats are correct. Excel can do funny things with formats.

Make sure your columns are in the correct order.

If there's a particular optional field that you are not using, leave the corresponding column blank.
You can see here what an example file might look like: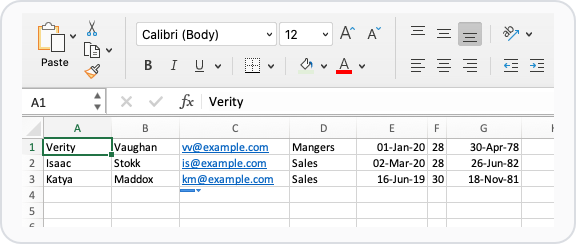 Once you've created your excel file navigate to USERS and '+ Add someone'.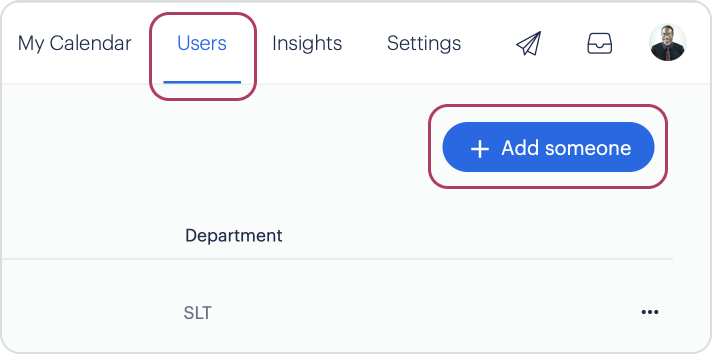 Click the 'bulk upload users' link on the form.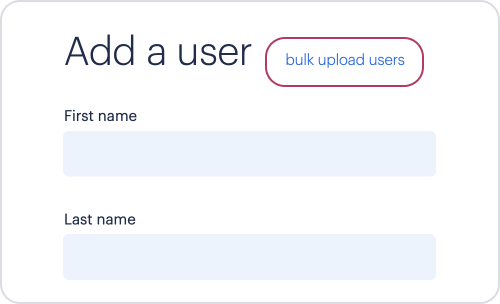 Select or drag your file into the 'Drop file here' field.

Finally, you'll be presented with a confirmation screen with any potential errors highlighted
Here you can select if you'd like to send an email invite to all the users, if not you can do this later using the
re-send invite function
.
And when you're ready just click 'Confirm Upload'.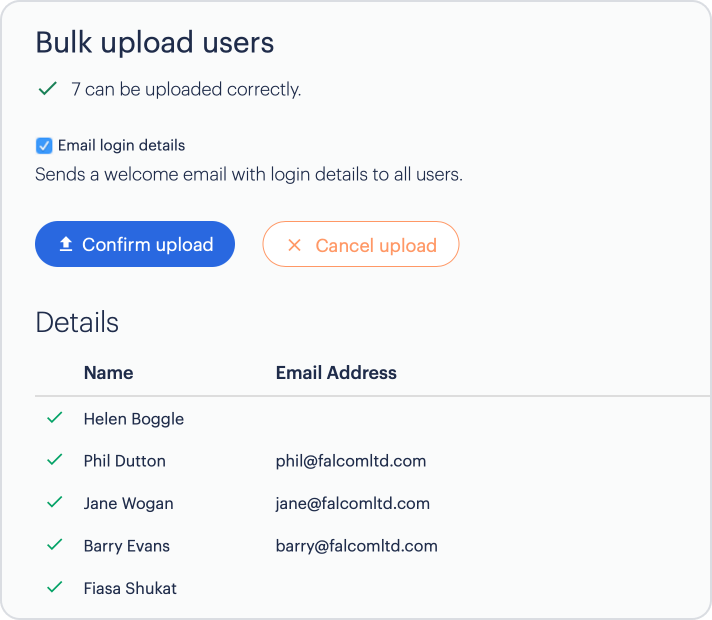 Once your employees are uploaded, you can view or edit their profiles on the USERS page.