So you are trying to add a new user, and Timetastic says they already exist, and yet they don't seem to exist on your account.
What's happening is that your new user has already created an account on Timetastic by completing the Signup Form. And in doing so have created an entirely new company on Timetastic, separate to yours.
To move forward they'll need to cancel the account they created.
Ask your employee to log in from here (they may need to reset their password if they have forgotten it): Timetastic Log In
Once they are in the app, they can navigate as follows:
SETTINGS > DANGER ZONE > CANCEL COMPANY ACCOUNT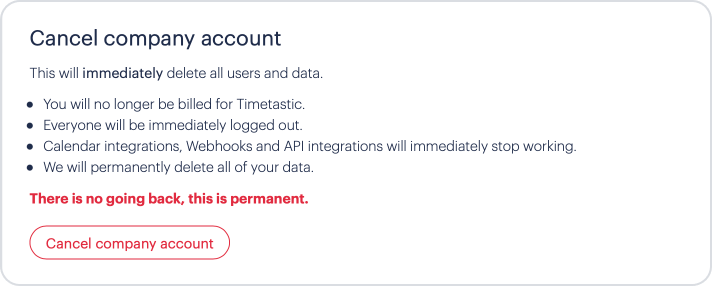 And once cancelled you can add them to your account as normal, through the 'Users' section.