You can easily integrate Timetastic into your G Suite account from the G Suite Marketplace
Head to the G Suite marketplace, and find Timetastic - use this link to go straight there.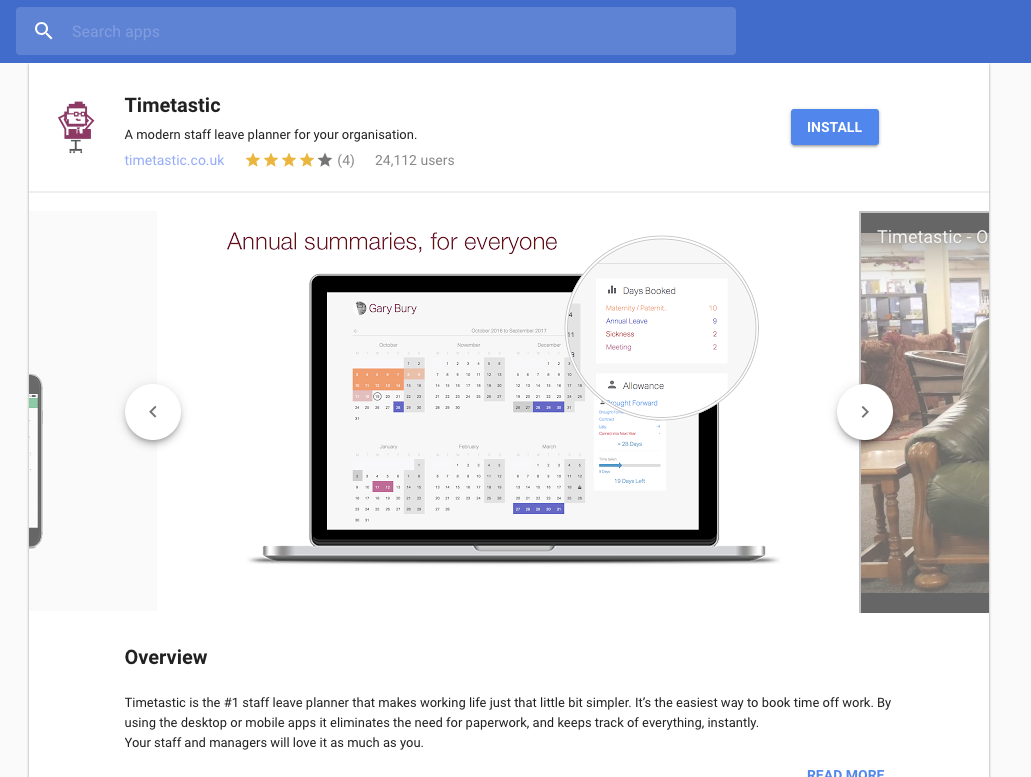 Then, click the install button to setup your G Suite account for Timetastic. When done, click "Launch App" to begin configuring Timetastic...
When you launch Timetastic, we look for an already-existing Timetastic account (based on your G Suite email address) that we can connect to your G Suite account: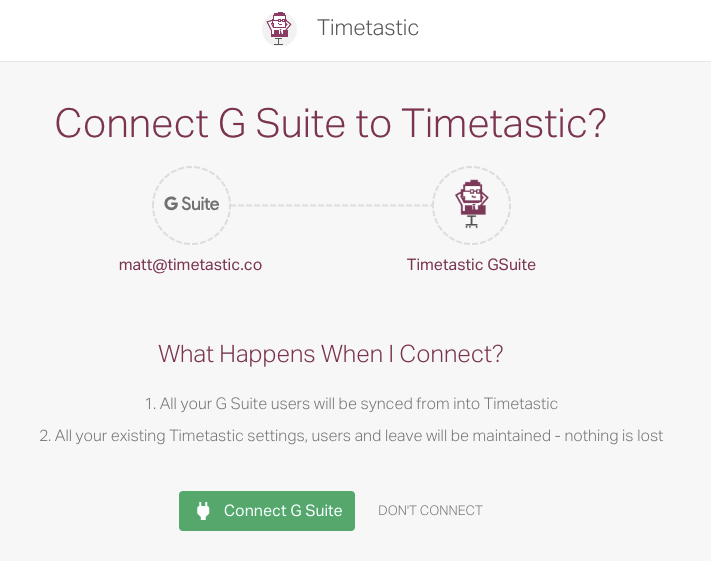 If we can't find an existing Timetastic account, then we'll walk you through creating a new one: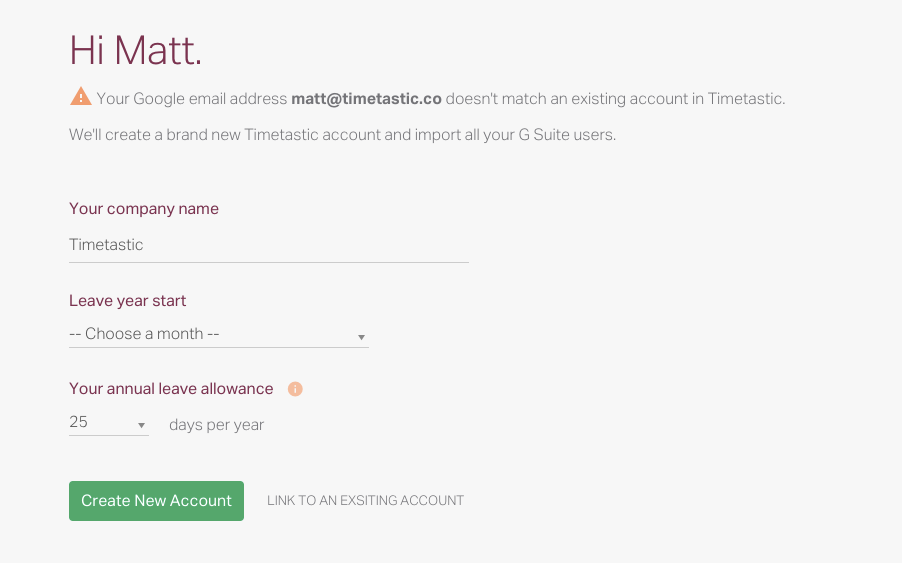 Once you've linked or created a new Timetastic account, we'll then sync all the users into that Timetastic account. At this stage you can choose to send an email to all these users inviting them to start using Timetastic, or you can skip the invite email.
Troubleshooting
If you have any problems setting up G Suite and Timetastic, we've got some troubleshooting tips to help.
Add an update to this article