Can I add users without an email address?
The short answer is yes you can.
This guide shows you how to add those users and how to record their time off.
1. Adding a user without an email address
When adding a new user to Timetastic, other than their name and annual allowance, all other fields are optional so can be left blank.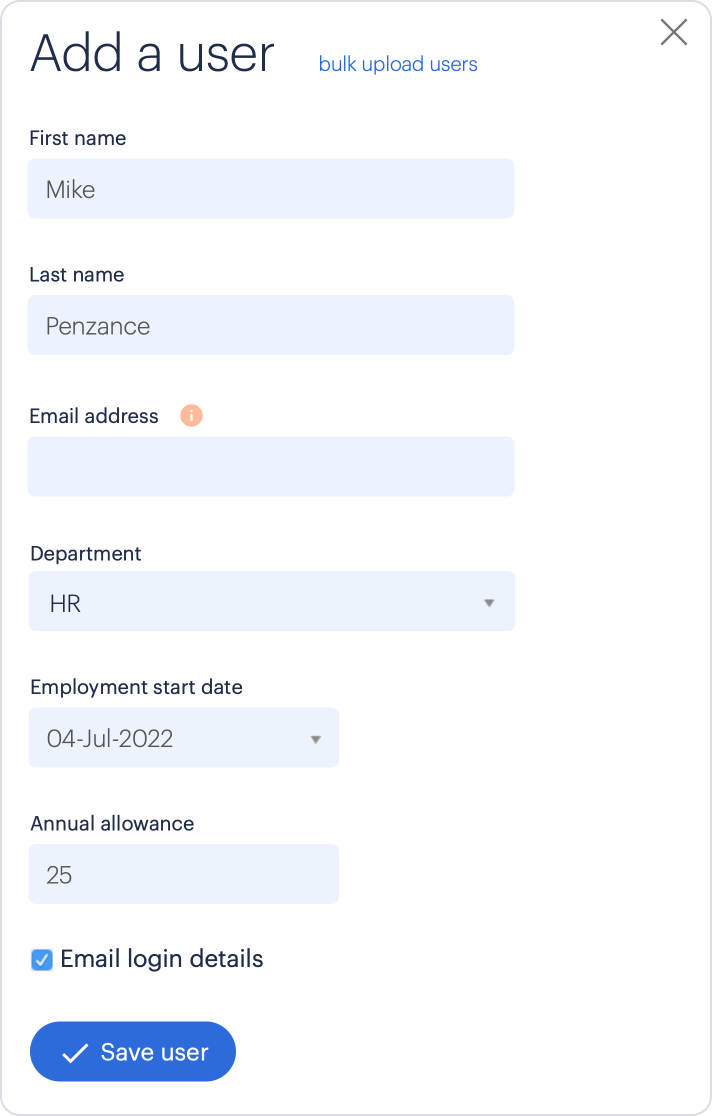 Note: Department managers, approvers and administrator will need an email address registered against their profile. This is because leave requests are sent via email.
2. Recording their absences
Users without an email address aren't able to login and book leave themselves however their department manager, approver or an administrator can do this on their behalf.
To book time off on behalf of an employee, you have two options:
1. The 'Book time off' button on the top right of the Wallchart and/or Calendar.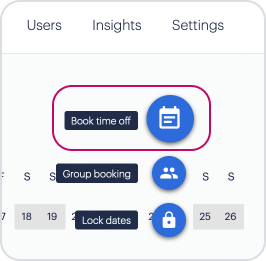 Select the employee from the 'Who for' field.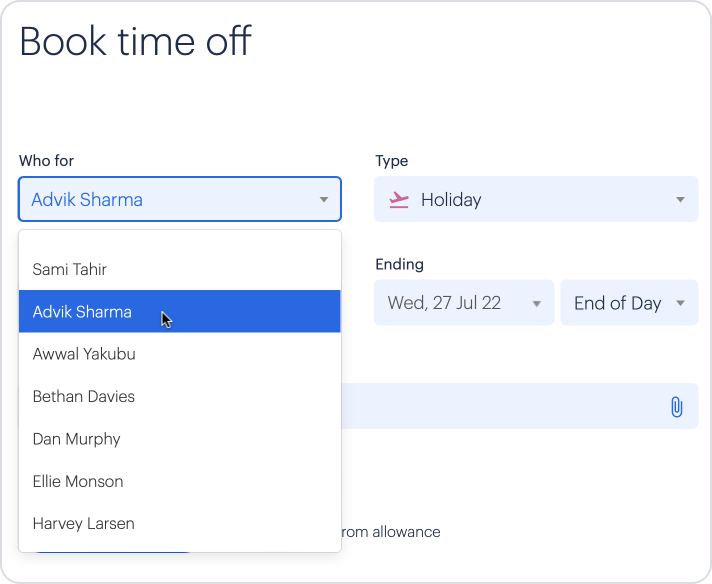 2. By clicking the day you are booking against the employee on the Wallchart or on their Calendar. You can also click and drag across a range of days if you are booking a longer period.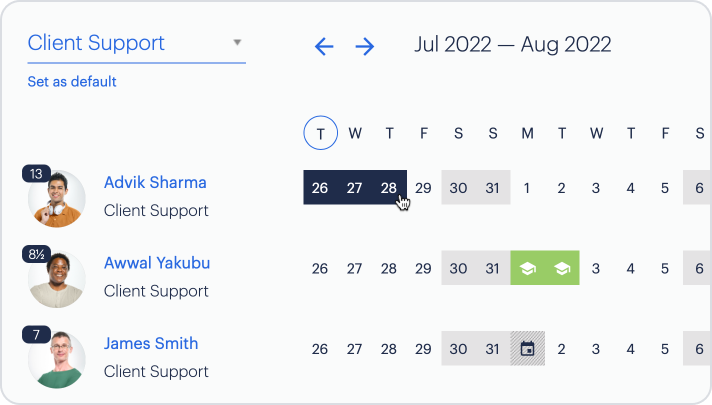 This way will bring up a pre-populated form to check through.