With Timetastic you can choose to receive a summary of absences for the week ahead, or just a summary of today. Both cover the department you are in only.
Not everyone will remember to login and check Timetastic each morning, nor is that practical for many users. Instead you can stay up to date by receiving an email summary.
You can switch these on/off and set your preferred delivery time in:
Setting your preferences:
To get to "My Preferences" - click your profile image at the top right in Timetastic.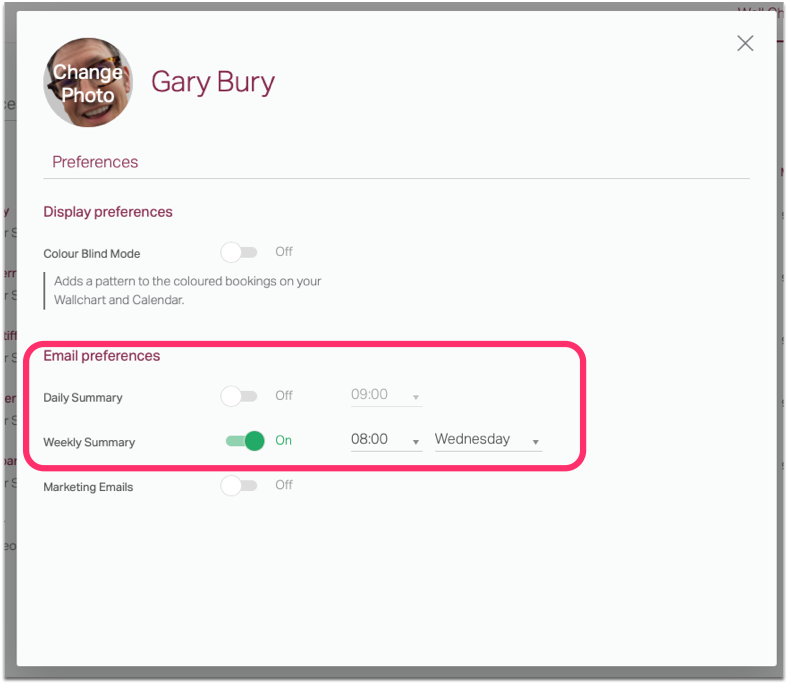 Weekly Summary
Your weekly summary shows absences for the week ahead, for the department that you are a member of. If there are no absences all week, you'll still get an email just so you know everyone's in.
Here's an example: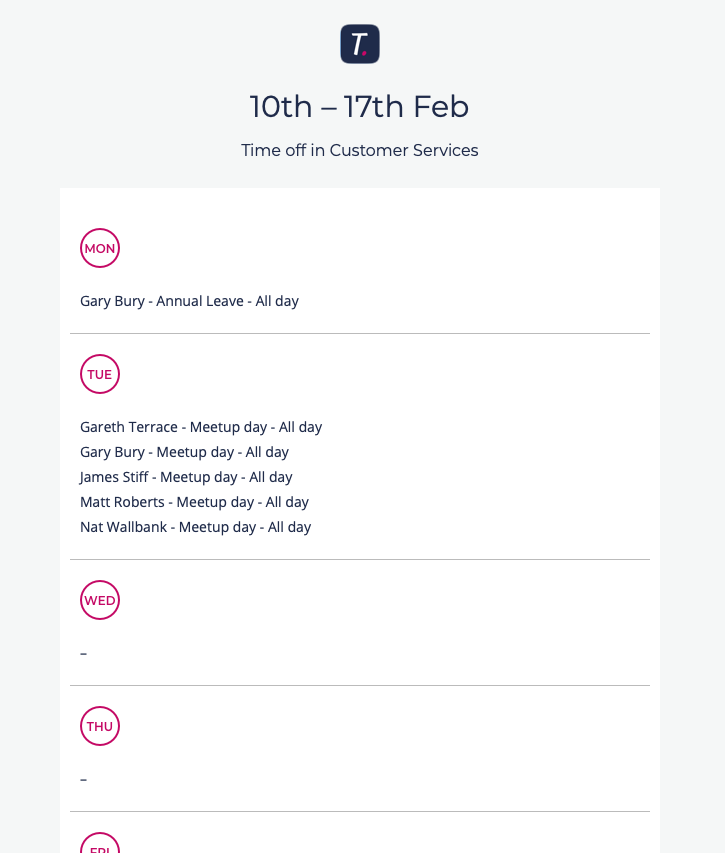 Daily Summary:
Your daily summary again relates to the department you are in, but obviously only contains absences for today. In an attempt to save your inbox from clutter you'll not get one if there are no absences on that day.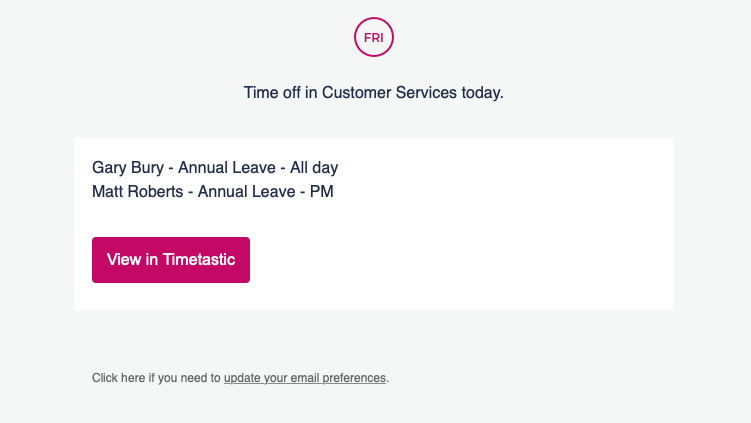 Additional Notes:
For clarity, if you're the department boss for two or more departments, or an admin user, you will only get the one email - for the department you are in.
And if you have both Weekly and Daily Summaries switched on, to avoid duplication we won't send you a daily summary on the same day you receive the weekly one.