Privacy Modes: Hide Departments
Timetastic has a global privacy setting that means users can only see the Wall Chart for their own department, they won't be able to take a look at the calendar for other departments.
You can choose your preferred privacy level by heading to SETTINGS > GENERAL SETTINGS.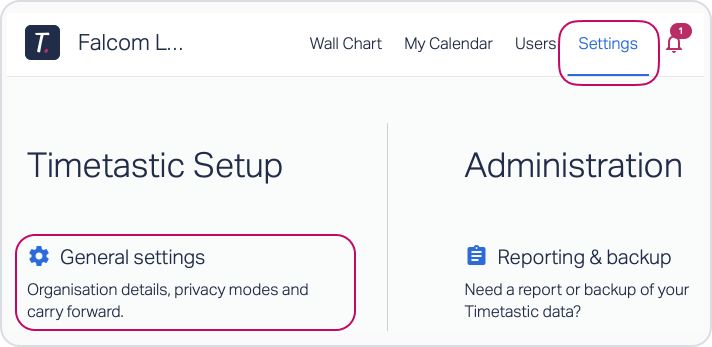 Toggle the Department setting to 'Hidden'.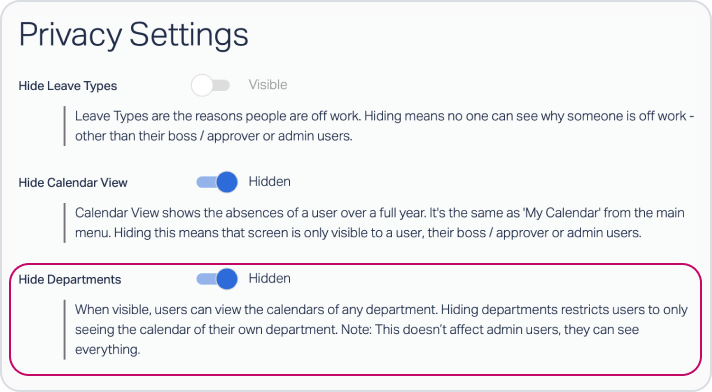 Calendar feeds are also affected so that users will no longer have access to the 'Full Organisation' option.
Here's an example Wall Chart selector of what a user can see before Department Privacy is switched on - note they can select other departments.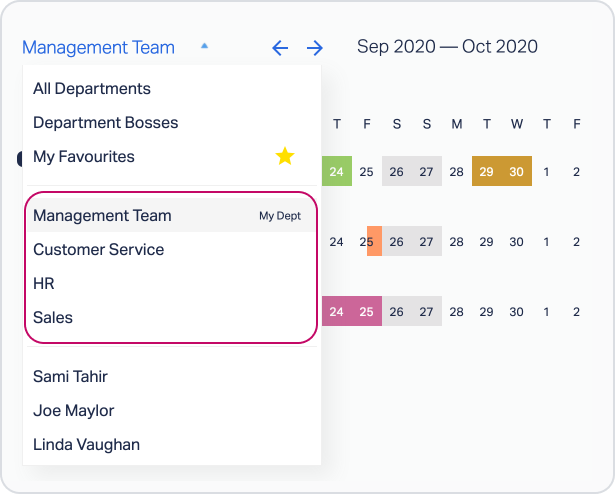 And this is what they see after - the ability to select another department has gone.