Setting Admin Users & Department Bosses
These two user roles are set in slightly different places.
For information on the attributes of the various user roles see this article: Access Rights and Privacy Who Gets to See What.
Admin Users
These are set in the User list.
Select USERS from the main menu, and use the multi select menu on the right hand side of each employee to add/remove Admin status.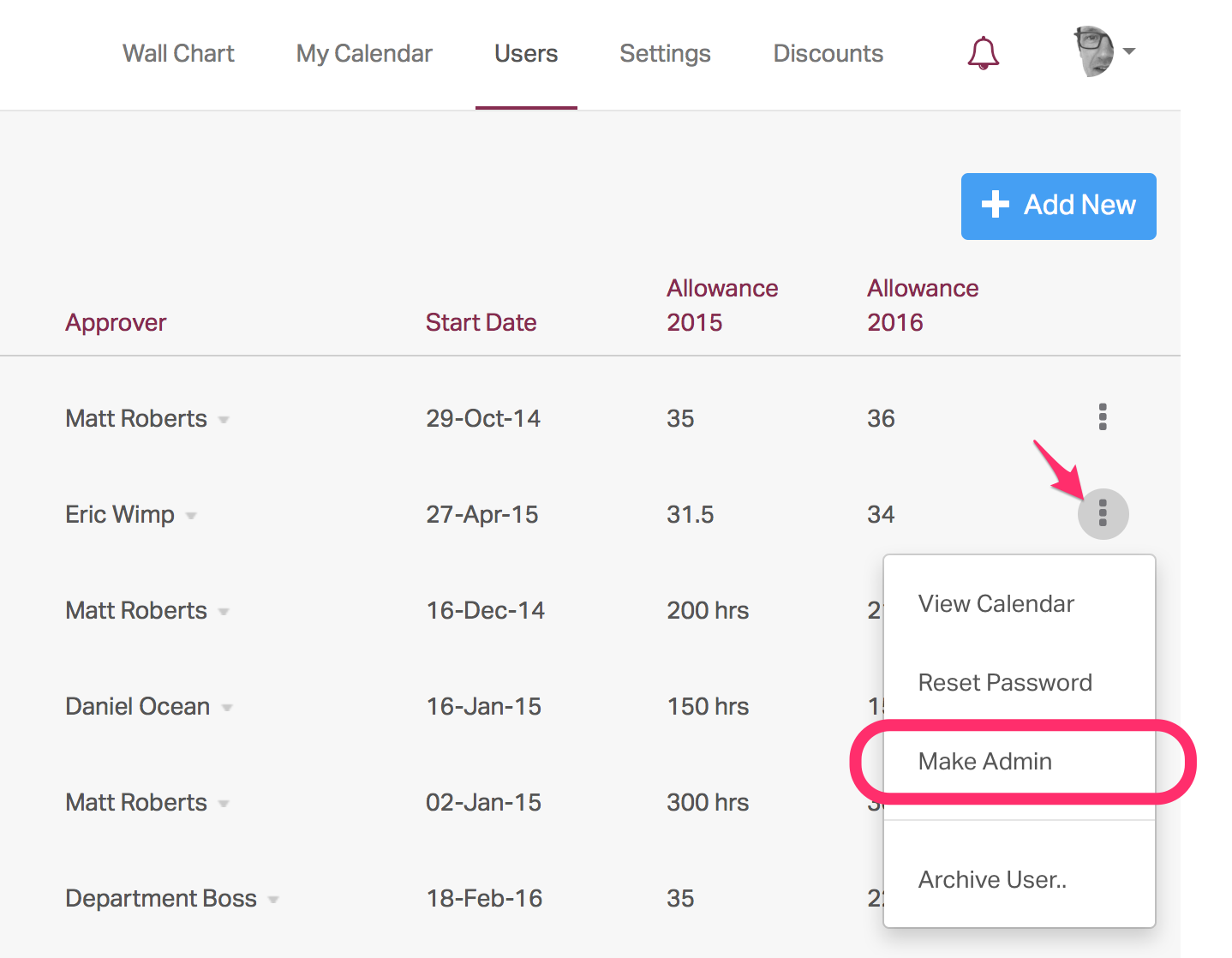 Department Bosses
To set the boss of a department head to:
SETTINGS > DEPARTMENTS
In here you will see a column to set the Boss for each department