As well as the standard views on Timetastic - Wall Chart, Calendars and Summaries, you can download all your data including static data and logs of leave transactions into Excel to report on and/or further analysis.
We've found that nearly every company has their own unique and changing reporting requirements. The sensible way to tackle this is to let you download all your data into Excel reports so you can filter and analyse according to your own situation, and at a time that suits you.
The downloadable reporting data can be found at:
SETTINGS > REPORTING & BACKUP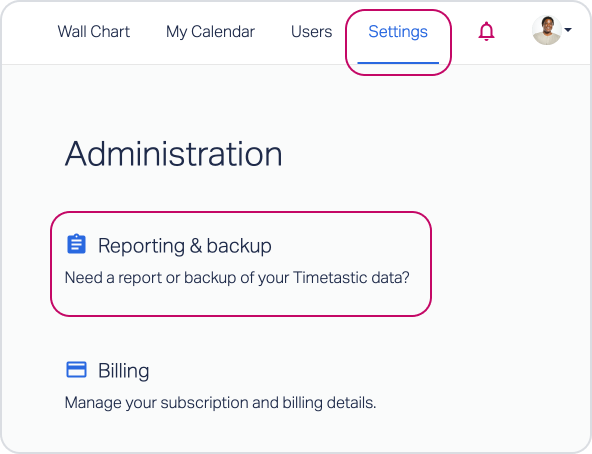 Here, you can download a summary of leave and allowances by year, a full backup of all your data or an audit trail report, depending on your needs.

Recent Transactions
If you only need to see recent leave bookings, you can find a list here from the last 30 days. You can also download these details into Excel.
Clicking on your employee's name will take you to their Calendar and clicking on the leave date will take you to their booking on the Wall Chart.