When you added users, if you chose to withhold the invites or you have a user who didn't receive theirs, then you can resend.
Note: This function is not available on the mobile app
You can identify the users who've not yet logged into Timetastic and created themselves a password by the sad face against their name in the USERS page.


Send an invite to a user
If you just want to send the invite email to one person, to the far right of the users screen you'll see the 3 dot for additional options.
Click and in here you'll be able to resend the invite.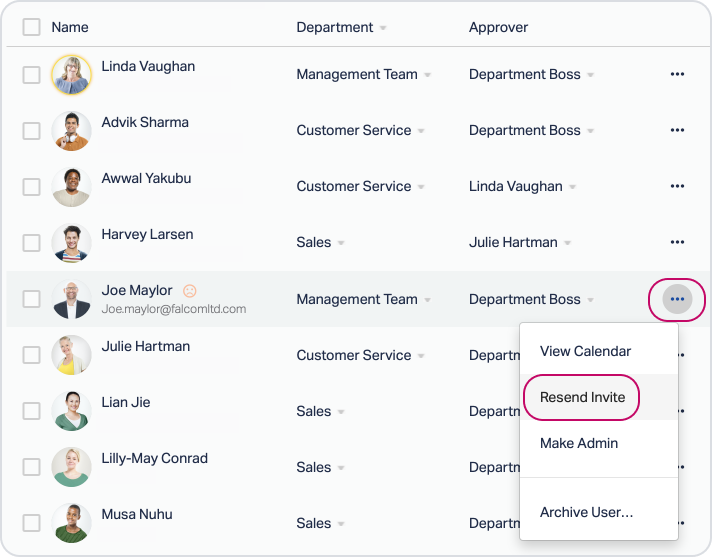 The invite is sent immediately.
Sending invite to multiple users
If you'd like to send the invite to more than one user, tick the boxes next to the relevant employees.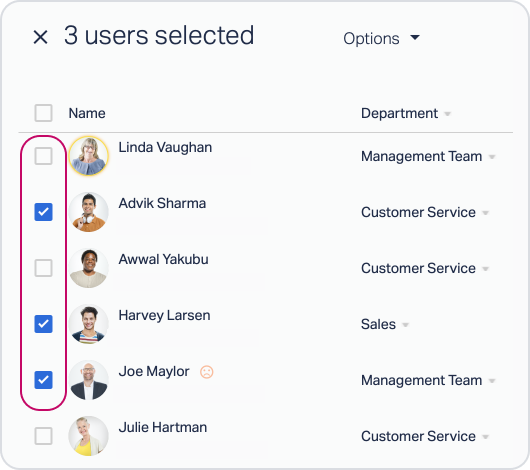 Click 'Options' then select 'Send Invite Email'.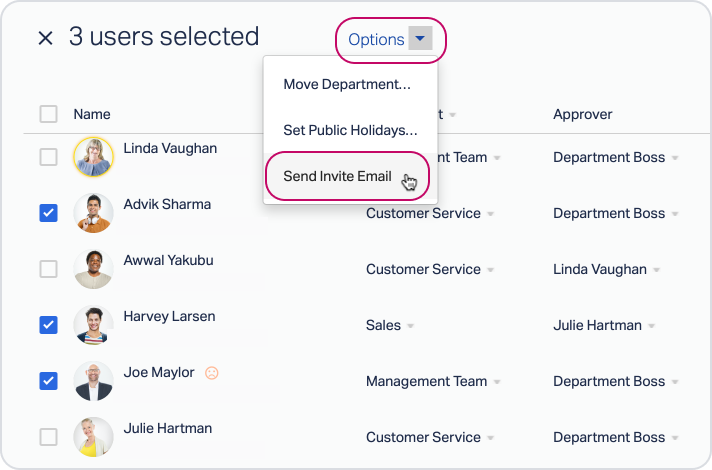 The invites are sent immediately.