Setting Different Types of Leave
Timetastic can deal with as many different types of leave as your company permits. It comes preloaded with the following:
Annual Leave
Sickness
Maternity/ Paternity
Meeting
You can add more if you need. From the main menu select:
    SETTINGS > LEAVE TYPES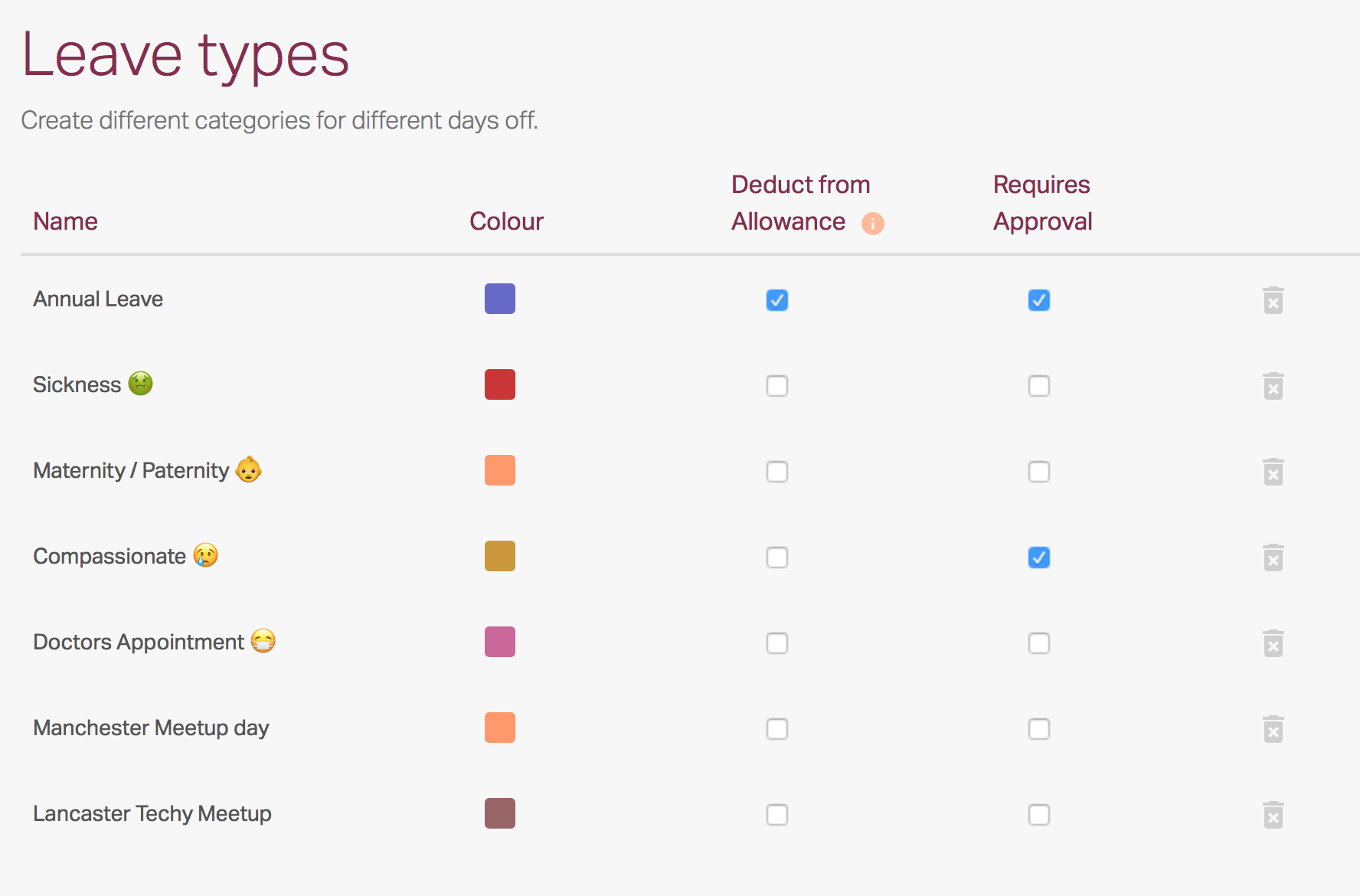 Here you can add additional leave types and mark if they should deduct from the employees annual allowance or if they need approval.
You can also customise the colour shown on the wall chart for that particular type of leave.