Managing your Annual Allowances
Annual leave allowances are applied to your employees based on a Company Default, which can be overridden on a departmental basis, or indeed set on an individual basis.
1. Company Default
When you signed up you were/ will be asked to set a company default. At the most basic level if you add a new employee to Timetastic they will be given this allowance.
2. Departmental Allowance
You can also set a default allowance for a given department, this is done in:
SETTINGS > DEPARTMENTS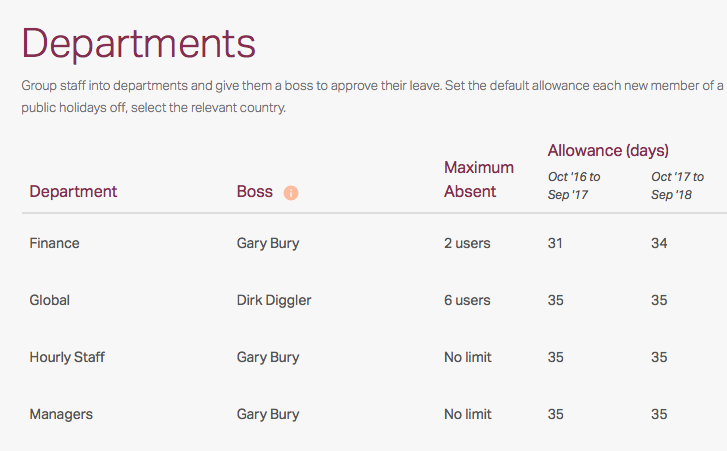 If you customise the allowance here this will override the company default, and any new employee in a given department will be provided with the departmental allowance.
3. Individual Basis
You can also override both company and default settings by setting on the specific employee, this is done in each user individually:
Select 'USERS' from the main navigation and the user concerned.
Scroll down to find their table of allowances and change their "Contractual Allowance" accordingly.